When you start having issues with your employers and the insurance company due to your work-related injury, it is advisable to hire a lawyer. That in its own is another burden. You want a lawyer who is qualified and who can give you the needed representation to help you win your case. You also may not know where you can find one as there are a number of lawyers around.
If you are resident in San Diego, CA, it is advisable to get a qualified workers'' compensation attorney at Rawa Law Group.
At Rawa Law Group, our watchword is 'advocacy for the injured' and we have been doing that relentlessly. We have helped many families claim their deserved benefits during hard times.
We have some of the most accomplished and qualified attorneys you will find in California with more than 55 years of combined legal experience.
With our free consultation, you can get across to us easily and do not have to worry about payment until we have won your case. As we work your case, we ensure you avoid potential pitfalls by offering useful legal counsel and at no separate charges.
Our attorneys give you the full representation and attention even when you are immobile, and can visit your home or hospital. If you are worried about the schedule, we can offer you flexible appointment hours.
Your case with us is like a journey and we ensure you are informed of every move we make from the start to the finish.
If you're serious about maximizing your claim, hire a qualified workers' compensation attorney in San Diego, CA only at Rawa Law Group.
The Expert Workmans Compensation Attorney in San Diego, CA
Employers in California are required by law to purchase workers' compensation insurance to protect injured workers, although the state also operates a workers' comp fund for injured employees who work for a company that lacked coverage. If you have been hurt or suffered a work-related illness on the job in San Diego, you may be eligible to benefits under California's workers' compensation system. For this, you need to hire a workers comp attorney in San Diego, CA
WORKERS' COMPENSATION PROCESS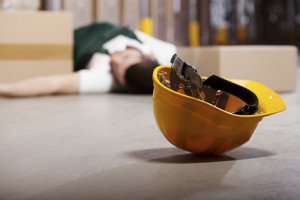 After suffering an on-the-job injury or illness, the first step you must complete is notifying your employer. Your injury should be documented so you can file a claim for workers' comp benefits. Once filed, you will also need to comply with your employer's and insurance company's guidelines as your claim is validated. Your benefits will be received once the claim is approved, but your employer is required to pay for up to $10,000 in medical benefits so you can get treatment after your injury, regardless of whether your claim is ultimately approved.
After you reach maximum medical improvement, you will also need to submit to a new physical examination by a physician to evaluate your future benefits.
DO YOU NEED A WORKERS COMPENSATION LAWYER IN SAN DIEGO, CA?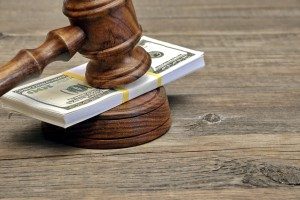 While recovering from an on-the-job injury, the claims and appeals process of workers' comp can feel overwhelming. While you do not need an attorney to submit a claims for workers' compensation benefits, it is important to seek legal counsel if your situation is complex, you have serious injuries, or your claim has already been denied. An attorney can also help you submit your claim for benefits to ensure your paperwork is completed properly.
Injuries that are minor, do not require missing work, or in cases where your employer admits you were hurt on the job, it is most likely that you do not need the help of an attorney. A case with even some complexity can draw out the process, however, and lead to the denial of a legitimate claim. A workers' compensation attorney in San Diego can help you in many situations:
You are unable to return to your job. If your injury caused partial or permanent total disability, you may be eligible for weekly payments for life to make up for lost wages. Proving a disability case can be very difficult, however, and insurance companies frequently deny even legitimate claims as these cases are expensive.
Your settlement does not cover lost wages and medical expenses. If you are offered a settlement that does not cover your loses, do not count on a judge to protect you as judges usually sign off on agreements that are at least somewhat fair. A workers' comp attorney will work on your behalf to secure a fair settlement.
Your claim was denied by your employer. It's estimated that 80% of injured employees accept a denial for benefits without appealing and insurance companies as well as employers may count on this.
You receive Social Security benefits. If your settlement is not structured properly, Social Security may be entitled to your workers' compensation benefits.
Your employer retaliated. It is not unheard of for employers to retaliate against employees who make a workers' comp claim by reducing hours or pay or firing the employee.
You believe you have a third party lawsuit. You can sue a third party whose negligence contributed to your injury to receive non-financial damages like pain and suffering outside of the workers' comp system.
CONTACT A SAN DIEGO WORKERS' COMPENSATION LAWYER
Unfortunately, many legitimate workers' comp claims are denied by insurance companies, leaving injured workers without the benefits they need to support themselves and their family. If you were hurt at work, an experienced workers' compensation attorney can help you protect your rights and file a claim. Contact Rawa Law Group for a free consultation with a workers comp lawyer in San Diego to discuss your case.
Rawa Law Group
5843 Pine Ave
Chino Hills, CA 91709