San Diego Harassment and discrimination attorney
Hire a Reliable San Diego Harassment and discrimination attorney
San Diego Harassment and discrimination attorney
Harassment alongside discrimination is a regular occurrence in our everyday lives. They are events that happen often and take on several forms in expression. The Equal Employment Opportunity Commission frowns grossly at all forms of harassment and discrimination in the work place, these codes help to protect employees and employers from being unlawfully treated in the work environment. If you feel that you have been discriminated or harassed in any way, then a good thing to do is to reach out to a good harassment & discrimination attorney near you in San Diego. Your attorney will critically evaluate your claim in order to establish if indeed your claim holds true. Following the confirmation of your claim, your attorney will avail you with guidance on how to handle the sensitive conditions at your place of employment, and also give you a strong representation in court when the time comes.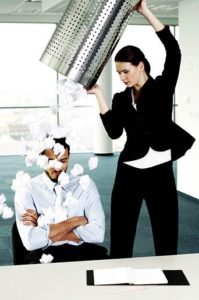 Rawa Law Group, a superior 5 star law firm in California is revered for being excellent in their legal operations. Our attorneys include some of the nation's finest in the practice, and they provide you with the premium quality legal guidance you need to win. We are ready to bring you the victory you deserve, just as we have done for many clients in the past with much adulation by means of our inimitably efficient methods.
Do reach out to us via the address below and gain for yourself a FREE case evaluation. We are here for you.
Rawa Law Group
5843 Pine Ave
Chino Hills, CA 91709