San Diego Motorcycle Accident Attorney
San Diego Motorcycle Accident Attorney
San Diego Motorcycle Accident Attorney
An auto crash is an incident that is difficult to erase from one's memory. It leaves lasting scars and in some cases, permanent deformation. It also brings about a loss of property and may also lead to loss of life of the victim. Victims of auto accidents deserve one form of compensation or the other for the trauma and agony they have been put under. Sadly, these victims do not get there entitlements as at when due and in most cases a legal outfit has to pursue the case.
Rawa Law Group is concerned about maximizing your accident claim settlement. We meet you at your home or hospital to get necessary information that could help with our work. Our team of auto accident attorneys in San Diego knows their onions and they have recovered hundreds of millions for our clients in our few years of existence. Having a personal, one-on-one attention from a qualified lawyer is another reason why you should consider us.
Rawa Law Group is a superior 5-star law firm and one of the best in San Diego. We aren't pricey as we are very considerate of the plight of victims of car crashes. In fact, based on industry standard, we have the most affordable range of services and you do not even need to pay any legal fee to your auto accident attorney in San Diego until the case is concluded and your entitlements are fully delivered. You can reach us through the details listed below.
The Best Auto Accident Attorney in San Diego, CA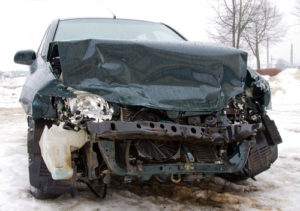 Across the United States, auto accidents lead to over 39,000 deaths and more than 1.7 million injuries every year, according to the National Highway Traffic Safety Commission. In California, traffic accidents are on the rise. In recent years, traffic fatalities have spiked 13% after a 36% decline between 2006 and 2010, in part due to an improving economy that has increased the number of vehicles on the roadways. Every year, more than 3,000 people in California are killed in auto accidents.
There are many potential causes of car accidents, but most are caused by driver negligence or recklessness. More Californians are now texting and driving due to the rise in smartphone use, while drugged driving is also increasing.
If you or someone you love has been hurt in an auto accident in San Diego, an auto accident lawyercan help you understand your rights and pursue compensation for your medical bills, pain and suffering, and more.
In the majority of cases, auto accidents are caused by distracted, reckless, or negligent driving. In some cases, car accidents can be caused by defective tires or brakes, weather or road conditions, or a medical emergency.
In California, common causes of traffic accidents include:
Impaired driving, including drugged or drunk driving
Intentional reckless driving or speeding
Distracted driving, including driving while texting, eating, or using a GPS device
Failing to obey driving rules, including disregarding crosswalks
Vehicle malfunction such as a blown tire, defective tires, or defective brakes
Road conditions such as potholes or another hazard
Weather conditions
After an accident, make sure everyone is okay and receives any necessary medical attention before exchanging contact and insurance information with other drivers. Gather witness statements and photographs of the accident scene and vehicle positions.
It's important to seek medical attention after an accident, even if you do not seem hurt immediately afterward. While car accidents can lead to very serious and obvious injuries like organ damage, fractures, and traumatic brain injuries, sometimes injuries are hidden at first. Whiplash and brain injuries in particular may not cause symptoms for hours or days. A doctor can diagnose and document your injuries after your accident to substantiate your claim and establish the link between the accident and your injuries.
Do not speak with the insurance company without talking to a personal injury lawyer in San Diego first. Insurance adjusters work for the insurance company, not you, and their primary job is limiting payouts. Anything you say may be used against you to reduce or even eliminate your right to compensation.
CONTACT A SAN DIEGO CAR ACCIDENT ATTORNEY
If you or someone you love has been injured in an auto accident in San Diego, California, it's important to speak with an attorney as soon as possible to protect your rights. Do not agree to any insurance settlement without exploring your legal options. Contact Rawa Law Group today for a free consultation with an experienced San Diego injury lawyer to discuss your case.
Rawa Law Group
5843 Pine Ave
Chino Hills, CA 91709