Palmdale Labor & Employment Attorney
An Experienced Palmdale Labor Employment Attorney
Palmdale Labor Employment Attorney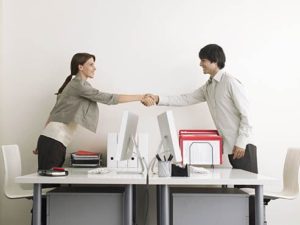 It is part of the responsibility of employers to ensure that the workplace is conducive enough for work to be done. Speaking of conduciveness, it doesn't only cover physical provisions like lighting, ergonomics, and ventilation; it is also of utmost importance the workplace is psychologically conducive for the employees. In this regard, the employer is expected to treat each employee honorably and work with them according to the provisions of the law, if you as an employee have been treated unlawfully at your place of work by your employer, then you have a good cause to talk to your lawyer.
Your lawyer will help you understand the law, as to what it is you can and cannot do about the condition of things. Your counsel will also go lengths to ensure that all the necessary documents required for the satisfaction of your case are availed, and properly reviewed in order to create for you a solid case.
Rawa Law Group is one of the foremost law firms in California; we are revered in the legal industry for our inimitable success through the years. Our Labor & Employment attorneys in Palmdale have a combined experience of 55 years; it speaks of their vast wealth of legal skill and expertise garnered through the years.
Reach out to us today for a FREE case evaluation; we would be thrilled to hear from you.
Rawa Law Group
5843 Pine Ave
Chino Hills, CA 91709