Palmdale Harassment and discrimination attorney
Get a Competent Palmdale Harassment and Discrimination Attorney
Palmdale Harassment and Discrimination Attorney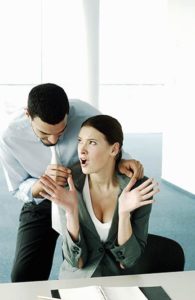 Every employee is entitled to equal and honorable treatment by their employers and other coworkers in the work environment. There should be no place for harassive jibes and comments in the work environment, actions that may come off as to have been done on bias or discrimination ought to not prevail, but they do in most cases. As an employee, if you have are feeling harassed or have had to deal with racial or any form of discrimination, then you ought to speak to a knowledgeable and highly experienced attorney. It is your attorney that will give you the guidance that you need to get by victoriously at your place of employment. With a great harassment & discrimination attorney in Palmdale, you will be represented with utmost competence, and all the documents necessary for the establishment of your case will be collated and thoroughly reviewed.
Rawa Law Group is the hub of stellar legal representations, we have been around for over two decades, and in that period we have actively contributed to the lives of many by winning the compensation they deserve as a result of the harassment and discrimination they have had to endure. Our expert attorneys are ready to go above and beyond in the representation of your case, be rest assured that every document that needs to be reviewed will be handled with supreme attention and professionalism so that you are served with the best outcome possible. We will not press for any upfront payments before carrying your case; our payments only come AFTER we have won you the settlement that is due you.
Feel free to reach out to us via the address below, we are here for you.
Rawa Law Group
5843 Pine Ave
Chino Hills, CA 91709