Oceanside Slip and fall accident attorney
Top Rated a Reliable Oceanside Slip and Fall Accident Attorney
Oceanside Slip and fall accident attorney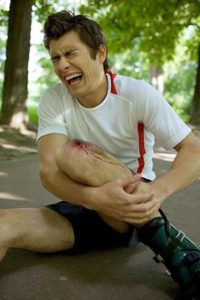 The rate of slip and fall accidents each year is alarming. The problem is that many caretakers of properties and their respective owners care little about renovating and paying close attention to these buildings, ensuring they are safe and adhere to safety regulations. A case of slip and fall accident can be registered and filed against such a property owner if you happen to be a victim and you are resident in Oceanside. All you need to do is contact a reputable slip and fall accident attorney in Oceanside, CA, one that knows the case and has a stellar reputation of helping claimants secure victory for such cases.
At Rawa Law Group we have such attorneys. In fact, we have a good number of such attorneys, as our law firm has 5-star repute as being one of the best team with solid personal injury lawyers in the whole of California. Our legal luminaries are well versed in such slip and fall cases and other personal injury cases that we have successfully bagged hundreds of millions of dollars in compensation for our Oceanside claimants and winning a vast majority of our cases. Due to our confidence in our legal prowess, we don't collect any upfront fees from you.
Our legal outlet is open for a free-till-we-win-you-money legal representation, so you have nothing to lose. If you need flexible appointment hours or you prefer we come to visit you at your home or office, you can get in touch with us and one of our highly revered slip and fall accident attorneys in Oceanside would be happy to schedule. Contact us today.
Rawa Law Group
5843 Pine Ave
Chino Hills, CA 91709