Murrieta Wrongful Death Attorney
Top rated a skillful Murrieta Wrongful Death Attorney
Murrieta Wrongful Death Attorney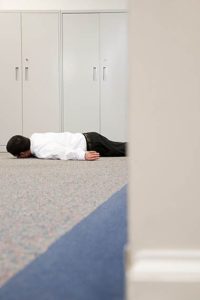 Do you need to file a wrongful death lawsuit and do not know where to get reliable attorneys? If your loved one died as a result of someone else's misconduct, you are right to file a wrongful death lawsuit. It won't bring back the dead but it can help you settle financial bills and guarantee a level of financial security.
Reliable wrongful death attorneys can be hired at Rawa Law Group. Rawa Law Group is a reputable law firm that is known for its stellar services over the years. We ensure that we work in line with the wrongful death statutes of every city to help our clients win their case.
We have some of the best wrongful death attorneys that you can find in California and we have a combined experience of more than 50 years in this business.
Our services include several advantages. One of them is the free case evaluation. We investigate your case and find out the extent of error and hence the extent of the compensation. As we progress, we ensure that you are kept informed of your lawsuit.
We also offer proper legal counsel at no hidden charges. The only time we will require payment is until after we have won your case. Our attorneys give flexible hours of appointments and sometimes go as far as making home visits.
If what you want is to hire a reliable wrongful death attorney Murrieta, CA, then Rawa Law Group is here to help you at the following address.
Rawa Law Group
5843 Pine Ave
Chino Hills, CA 91709