Murrieta Unpaid overtime attorney
Find the best a competent Murrieta Unpaid overtime attorney
Murrieta Unpaid overtime attorney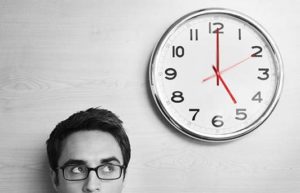 The FLSA is a set of codes that are expected to foster fair treatment of employees and employers by application. One of the notable acts documented in this series is that which touches the subject of employee payment, it declares that all the employees who have worked up to their expected 40 hours in a week are entitled to receiving overtime pay if they are to work further, it also gives that overtime payment are to be served in a premium rate different from the rate for regular pay. As you would expect, not every employer of labor is upstanding and some try to use their cunning and threats to evade payment, if you happen to know someone who has been denied of their overtime payment or perhaps you have been denied of same yourself, then you should speak to an experienced Unpaid Overtime attorney in Murrieta without delay so that you can get the compensation you deserve.
Rawa Law Group has all the experienced hands you need to bring home the victory, we have involved ourselves actively in the scenes of legal practice in California for over two decades, a time which has witnessed tremendous success in representation evidential in the hundreds of millions worth in settlements availed to our clients through the years. Our approach is thorough, as we take our time to exhaustively consider all the evidence and all the perspectives from which we can address your case. We will evaluate all papers, logs, reports and records to establish the strength of your case.
Our services are non-obligatory therefore you are not required to make any upfront or down payments before we take on your case, our payments only come at the very end when and only when your case has been won. Reach out to us today and we will review your case FREE of charge, we are here at your service.
Rawa Law Group
5843 Pine Ave
Chino Hills, CA 91709