Murrieta Sexual Harassment attorney
Top rated a qualified Murrieta Sexual Harassment attorney
Murrieta Sexual Harassment attorney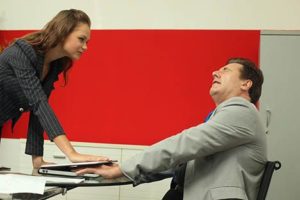 It is the desire of every employee to grow in the ranks in time, and this they expect most times to be informed by their hard work and commitment to the organization. However, it is no news that some employers carry out ill-advised campaigns of sexual harassment on some of these employees, waging their promotion (or some other benefit) on them fulfilling their sexual fantasies. If you are an employee that is being cornered to the wall to yield to the antics of your employer against your wish, you do not need to cower to his demands; you should ensure that you speak to a qualified attorney so as to ensure your case is handled in the most professional way possible.
A good attorney would be key in helping get a full idea of what is expected from you according to the law; you will also be enlightened on steps to take in order to ensure that you are not retaliated upon in the workplace for speaking out against the harassment.
At Rawa Law Group, you are given premium representation and legal guidance. Our expert sexual harassment attorneys in Murrieta are poised to avail you with a relentless advocacy, a devotion to your cause that is unwavering and purpose-driven, we are ready to go over the facts and evidence thoroughly, availing all our resource to guaranteeing your victory. With us, you are assured of the best representation possible.
Reach out to us today via the address below and take advantage of our FREE case evaluation service.
Rawa Law Group
5843 Pine Ave
Chino Hills, CA 91709