Murrieta Truck Accident Attorney
Find a top rated Murrieta Truck Accident Attorney
Murrieta Truck Accident Attorney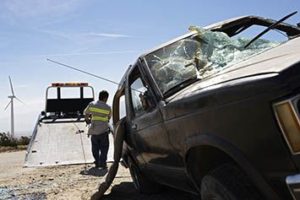 Have you or your loved one(s) been involved in a truck accident anywhere in Murrieta, CA? Do you need prompt services of a very talented truck accident attorney in the city? Then there is no need to fret.
Rawa Law Group is here to assist you. We are a top class legal agency in California that parades some of the most talented accident attorneys in the state.
We have relentlessly fought and stood for the advocacy for accident victims for years and have totaled 50 years of collective legal experience in this field.
Over the years, Rawa Law Group has helped many folks gain full payment on their accident claims in amounts that have run into several hundreds of millions. We give you the needed legal representation as well as ensure that you are aware of everything in your case as it progresses from start to finish.
You can book an appointment with us and not worry about how it sits into your schedule. We offer flexible appointment hours because we pay attention to our clients and even make visits to your house or hospital where you are being treated.
Another thing you shouldn't worry about when you consult our services is upfront payment. That means we only get paid for winning your case. That's not all, you would get access to ethical legal advice at no extra, or hidden charges at all.
If you must hire a talented truck accident attorney in Murrieta, CA, then come to us at Rawa Law Group. Take advantage of our free case evaluation and get started on the right foot.
Rawa Law Group
5843 Pine Ave
Chino Hills, CA 91709
Truck accidents are often disastrous. If you have been involved in one then you know exactly how it feels. Some very unfortunate victims pay the ultimate price while some are fortunate enough to escape with just injuries and/or trauma. If you are fortunate to be alive, then you are also fortunate enough to make accident claims and get fully compensated for the tough times.
It is advisable to let a dependable truck accident attorney handle the case if you are to maximize your chances of coming off successful. Rawa Law Group is a go-to legal firm if you want to hire a dependable truck accident attorney in Newport Beach, CA.
We are a superior legal firm that boasts of some of the best legal personnel in the whole of the state of California. We have the welfare of injured individuals at heart and we do everything to give them the needed legal representation and undivided attention to help win their case.
Our services come at no upfront costs to you and our attorneys divulge sound legal advice to you during your free consultation. Also, we will only need your money when we have won your case!
As your case is handled by us, we ensure that you are aware of everything that we do or say so that you possess a presence which is your right.
You also do not need to worry about appointment hours – we make appointments with you really flexible as it suits you. If you like, we can make home/hospital visits to further learn about your case.
To hire a dependable truck accident attorney in Newport Beach, CA, get in touch with Rawa Law Group using the address below.
Rawa Law Group
5843 Pine Ave
Chino Hills, CA 91709