Inglewood Labor & Employment Attorney
Get a Knowledgeable Inglewood Labor Employment Attorney
Inglewood Labor Employment Attorney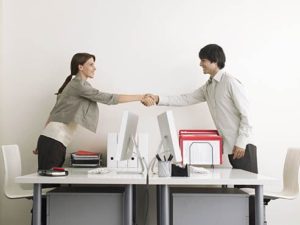 In the life of an employee, there are many things that could factor in to create a work environment that is not conducive, and while we are very much appraised with all the physical elements that could result to lower job satisfaction and output, cognizance must be accorded to the non-tangible influences capable of frustrating an employee. One such influence could be the presence of an abusive boss who practices unlawful schemes in the workplace that ultimately leads to the discomfiture of the employee. If you or someone you know is held up in such a situation, then you must seek legal counsel immediately in order to know what you can do about it.
Your counsel would provide you with the much-needed guidance and would help you establish a case against your employer in order to get you sorted out for the distress you have had to endure and to bring him to book for his unlawful practices in the firm. Your attorney must be one who is skilled and knowledgeable, able to handle multiple documents and must be affiliated to a reputable legal enterprise.
Rawa Law Group is just what you need! We are among the finest law firms in California, with a high affinity for defending and speaking for employees who need representation for less than ideal workplace conditions. Our Labor & Employment attorneys are renowned experts in Inglewood and would serve you with all dedication and experience.
Reach out to us via the address below, we would like to hear from you.
Rawa Law Group
5843 Pine Ave
Chino Hills, CA 91709