Inglewood Harassment and discrimination attorney
Hire a Top Inglewood Harassment and Discrimination Attorney
Inglewood Harassment and Discrimination Attorney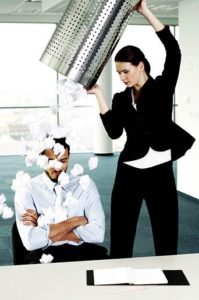 The EEOC (Equal Employment Opportunity Commission) alongside several Federal and State Laws frown on all forms of harassment and discrimination in the work place. This is largely due to the hostility it genders in the work environment, how it brings psychological strain and discomfort to victims. The menace of harassment and discrimination thrives due to the apprehension and (in some cases) ignorance of the victims. As an employee, it is important to note that you are being treated unfairly if the treatment is on the basis of your gender, age, race, religion or sexual orientation and not on professional measures like your qualifications or your competence in the field. In order to abate the frequency of the discriminatory acts at your work place and to get the compensation you deserve, you would need to engage the services of a harassment & discrimination attorney near you in Inglewood.
Rawa Law Group has garnered vast meaningful experience in the areas of work place harassment and discrimination through the years. Our peculiar approach to cases has made us front liners in the sector, our legal practitioners critically consider your case from all perspectives in order to give you that powerful and compelling representation you need. We also go further to thoroughly collate and evaluate all relevant materials for your case; we believe that by handling each case personally and committedly, the best interest of our clients are guaranteed.
Feel free to call in at our office by the address below for a free case evaluation today, you will not be required to make any down payments in the event that we take on your case. Our remunerations will only come when we win you the settlement that you're due.
We are at your service!
Rawa Law Group
5843 Pine Ave
Chino Hills, CA 91709