Inglewood Slip and fall accident attorney
Get a Competent Inglewood Slip and fall accident attorney
Inglewood Slip and fall accident attorney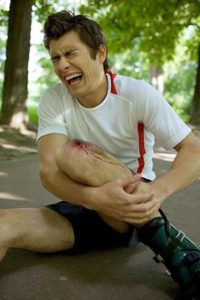 Property owners have the responsibility to ensure that their contractors develop their property in the safest ways possible, ensuring that the floors are level and the stairs have even heights. Anything short of a thorough check of the conditions of their property would amount to negligence in the event of an accident.
A slip and fall accident is one of the most common accidents that take place around properties, and if the degree is serious you are recommended to engage the services of a competent slip and fall attorney in Inglewood, CA to help bring you the compensation you are due.
Why do you need a slip and fall lawyer? The primary reason you need one is the fact a slip and fall case is pretty technical, with so many clauses that may come off as circumspective and debatable. You would need a sharp and well-spoken lawyer to help place your claim well before the judge and the jury. This is where we come in!
Rawa Law Group is a 5-star law firm in California with all the experience and resource guaranteed to bring you victory. We have some of the brightest legal minds in the state who are committed to any case they take on, delivering stellar legal advice and providing you with relentless advocacy until your case is won.
Remember that with us you are not obligated to pay or make financial commitments until we have gotten a settlement. Take advantage of our free consultation today, reach out to us.
Rawa Law Group
5843 Pine Ave
Chino Hills, CA 91709