Inglewood Sexual Harassment attorney
Seek the help of an Aggressive Inglewood Sexual Harassment Attorney
Inglewood Sexual Harassment attorney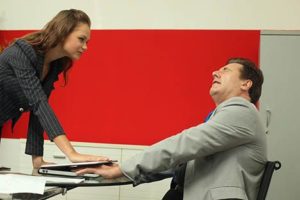 Promotions, bonuses, and increased allowances are very welcome developments in the workplace that can go a long way in spurring an employee on in service, making them more zealous and committed to the firm. Sometimes, in a series of ill-advised actions, employers make unwanted sexual advances to some employees, finally attempting to persuade them into yielding by associating their compliance with a promotion or benefit in the office. If you are being cornered by your boss or supervisor to indulge in sexual practices that are against your desires, ensure that you speak to an attorney, a qualified and experienced sexual harassment attorney in Inglewood who would help take on your case. Your attorney would make all the submissions and collations required for filing your case, represent you in court and also give you counsel that would come in handy for any cases of sexual harassment in future.
Rawa Law Group is one of the finest law firms here in California; we have on our payroll some of the nation's most revered legal minds in the industry. Our approach is personal and thorough, yielding remarkable results through the years for us. Our Sexual Harassment attorneys in Inglewood will go above and beyond to guarantee that justice is served you and that you are compensated commensurately for the distress you have been put through.
Reach out to us today via the address below, we are at your service!
Rawa Law Group
5843 Pine Ave
Chino Hills, CA 91709