Lancaster Harassment and discrimination attorney
Get the help of Lancaster Harassment and discrimination attorney
Lancaster Harassment and discrimination attorney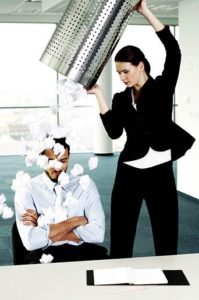 A vital provision in the law for Human Rights is Freedom. It deems every living individual qualified to have the freedom of expression and to life on the basis that these expressions do not pose a potential detriment to another. As such, individuals in the United States are at liberty to have or not to have religious faith, to be conventionally sexually oriented or not as they so decide. It would be a glaringly unlawful act if employees in a firm are discriminated upon on the basis of their religion, sexual orientation, age, gender or any other clause. In the event of such malevolent practices, victims are implored to reach out to a lawyer with relevant experience in order to check the developments at the work place. Your attorney would serve as your legal guide on how best to address the events at your office; he will also help craft a solid case for you in court that will earn you the desired outcome.
At Rawa Law Group, we have some of the finest harassment & discrimination attorneys in Lancaster. Our attorneys have combined legal experience of 55 years given to the meaningful service of claimants across the United States. With us, you are guaranteed a spectacular representation, one that will critically consider all important matters, thoroughly evaluate all collated evidence and avail you with a convenient consultation and payment plan that will take the burdens off you. Be rest assured that we are here in your best interests and will not relent in bringing you the required results.
Call in today for the best legal services, you will be pleased.
Rawa Law Group
5843 Pine Ave
Chino Hills, CA 91709