Glendale Workers compensation attorney
Get an Experienced Glendale Workers compensation attorney
Glendale Workers compensation attorney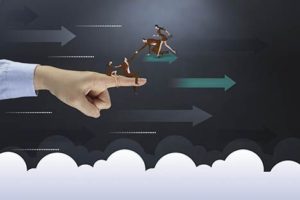 Sustaining an injury at your place of work might just be a big blow to you and your family especially if they depend on you for financial support. The best you can do to comfort them is to get as much workers' compensation as you can. While your employers may want to deny any injury claim or tamper with your medical reports and compensation benefits, you can join forces with an experienced lawyer to make sure your rights are respected and your benefits paid just like you deserve.If you are in Glendale, CA, it is advisable that you seek an attorney at Rawa Law Group. Why Rawa Law Group? Rawa Law Group is a superior law firm that boasts of having helped thousands of workers in winning their workers' compensation case and getting their full benefit which has run into several hundreds of millions in cash.
We (Rawa Law Group) have some of the finest personal injury lawyers here in California and a combined legal experience of more than 55 years.
Our legal luminaries are exceptional in handling such cases and always chirp in useful pieces of advice for our clients as we work with them to earn them their compensation. We ensure that every one of our clients is aware of everything that happens in their case from beginning to the end.
Clients also enjoy the flexible appointment hours that we offer. We can even meet clients at their homes or hospitals if the need arises.
You can also take advantage of our free case evaluation and that implies zero upfront expenses on your path.
Ensure that you come to Rawa Law Group if you want to hire an experienced workers' compensation attorney in Glendale, CA. our address is given below.
Rawa Law Group
5843 Pine Ave
Chino Hills, CA 91709