Glendale Unlawful termination attorney
Get a Reliable Glendale Unlawful termination attorney
Glendale Unlawful termination attorney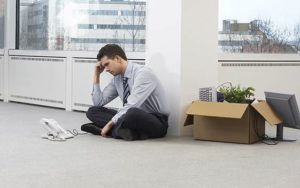 A major theme that the Equal Employment Opportunity Council tries to endorse in their operations is the provision of uniform employment opportunities for every qualified individual. This way, cases of discrimination are minimized and even eliminated. As an employee, you should know that your bosses would be going against the law if they fired you or any other employee on the basis of your disability, gender of racial heritage. If you have suffered these circumstances at your place of employment, you are expected to speak to a qualified attorney who would help you craft a strong and winning case against your employers. Every case needs to be filed to the appropriate body; your attorney would be in charge of such official filings and even ensure that you are protected by the law.Rawa Law Group is one of the finest law firms here in California; we have on our payroll some of the nation's most revered legal minds in the sector. Our approach is personal and thorough, yielding remarkable results through the years for us. Our Unlawful Termination attorneys here in Glendale will go above and beyond to guarantee that justice is served and that you are compensated for whatever distress you have been put through.
You are assured of a relentless advocacy and an in-depth analysis of all necessary documents. Contact us via the address below and take advantage of our FREE case evaluation today.
We are here for you!
Rawa Law Group
5843 Pine Ave
Chino Hills, CA 91709