Glendale Truck Accident Attorney
Find the Help of an experienced Glendale Truck Accident Attorney
Glendale Truck Accident Attorney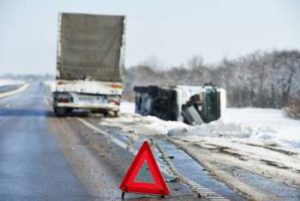 According to the Federal Motor Carrier Safety Administration (FMCSA), truck-related accidents are mostly caused by truck drivers with fatigue and sleep deprivation listed as the major causes of these accidents. Such causes of accidents deserve some sort of compensation to victims and their families. If you decide to follow through with seeking settlement following a trucking accident you or a loved one was involved in, please contact us at Rawa Law Group.Why Rawa Law Group? Because Rawa Law Group is a five-star law firm with lawyers with a deep understanding of the Federal laws and those of the trucking industry. Our experienced lawyers can cumulatively boast of over 55 years of experience and are regarded as some of the best personal injury lawyers in the whole of California.
Of course, for such a serious accident, you would need a dependable lawyer who is well versed in the state laws. This is why if the accident happened in Glendale and environs, you should employ the services of a dependable truck accident attorney in Glendale, and no other law firm than Rawa Law Group is trusted to provide you with a lawyer of such caliber.
Our lawyers are aggressive in the courtroom and determined to walk out with a hefty settlement for you. We deeply understand the pains of accident victims and we strive to see you offer a smile of satisfaction once the case is over. You are under no obligation to pay upfront for our legal services, in fact, we only get paid after we have won you your case, meaning you have nothing to lose if the case goes south. Contact us today to schedule a free consultation and case evaluation.
Rawa Law Group
5843 Pine Ave
Chino Hills, CA 91709