Fontana Wrongful Death Attorney
Find the best a proficient Fontana Wrongful Death Attorney
Fontana Wrongful Death Attorney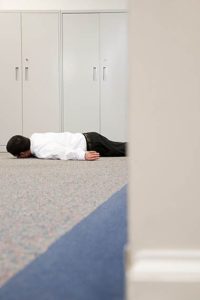 Are you a resident of Fontana, CA? Have you been a victim of the tragic loss of a loved one due to someone else's lack of proper conduct? These situations can be hard to cope with. The emotional and financial burdens can seem unbearable. However, you can use the legal process to ease the financial aspect of the burden to help you move on quickly.
You can get excellent wrongful death attorneys in Fontana if you check us at Rawa Law Group.
Rawa Law Group is a renowned legal firm that boasts of some of the most excellent wrongful death attorneys in California. Talk about more than 55 years of combined experience in helping families fight for their maximum compensation. Some of these settlements have amounted to several hundreds of millions.
We ensure that our clients get personal one-on-one attention and the needed legal representation. We make sure we act according to the wrongful accident statutes of your city.
We offer you with several advantages. Firstly, we offer free consultations. We investigate your loved one's demise and find out if it was an individual or organization that is responsible. We also keep you updated from the beginning of the investigation until the end of the case. Our attorneys also give legal counsel at no discreet charges. The only time we will require payment is when we must have won your case.
If you have various other commitments, we offer very flexible hours of appointments to suit any schedule.
To gain the maximum settlement, hire an excellent wrongful death attorney Fontana, CA by simply walking into our office at the address below.
Rawa Law Group
5843 Pine Ave
Chino Hills, CA 91709