Fontana Workers compensation attorney
Top rated a professional Workmans Comp Attorney Fontana
Fontana Workers compensation attorney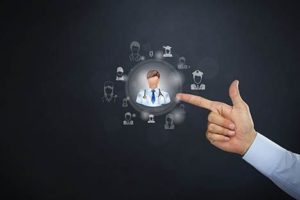 As a worker in California, you are entitled to workers' compensation in the event of an injury sustained during work. What you should when injured is to report the injury to your employer. Your employer has the responsibility of passing your claim to the insurance company. Not every employer or insurance company might want to treat the issue fairly. Some might deny your claims, give you meager checks weekly or try to manipulate your deserved workers' compensation.
You can only fight to get things done in your favor when you hire a reliable workers' compensation attorney. If you are in Fontana, CA, you should come to us at Rawa Law Group to hire a reliable attorney.
At Rawa Law Group, we are aggressive advocates for injured individuals. Our attorneys are highly revered and are regarded as some of the best in personal injury lawyers in the state. Our legal prominence stems from the fact that we have helped thousands of individuals within and outside the state of California in making a case and getting their due settlement.
Our attorneys stand out because of the personal one-on-one attention that they give to clients. With top-notch attorneys who are well versed in such legal cases as workers compensation and who have the drive to stand up for the injured, you can be sure that your case would be fought well and handled proficiently in the court of law.
Our over 55 years of combined legal experience says a lot about our experience and reputation, so you can trust us to handle your case as professionally as possible.
To secure our services, all you have to do is come to our office or put a call through – yes, no payment for consultation. You only pay us after we have won the case for you.
We also give important legal tips to help you stay on course to success on your case and at no hidden charges.
Our appointment hours are flexible and in case you are immobile due to the severity of the injury, we can make home/hospital visits too.
Rawa Law Group provides you with a chance to hire a reliable workers' compensation attorney in Fontana, CA, to maximize your injury claim. Walk into our office at the following address:
Rawa Law Group
5843 Pine Ave
Chino Hills, CA 91709