El Cajon Sexual Harassment attorney
Skillful and Knowledgeable El Cajon Sexual Harassment attorney
El Cajon Sexual Harassment attorney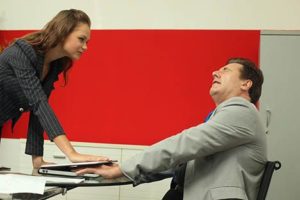 As an employee, you must know that you don't have to endure sexual harassment in the workplace. One mistake most employees make is to keep quiet about the various unwelcome propositions they get in the workplace. Employees do this most often due to fear of the outcome, they fear they'll probably be stagnated or at worse fired from their place of work. This fear is all the more reason you need to speak to an experienced attorney to help you understand your rights. If you or someone you know is being harassed in the office then you must reach out to one of Rawa Law Group's Sexual Harassment attorneys in El Cajon.
Our attorneys will provide you with counsel and guide you on how to respond to your harasser, and the needful steps you must take in order to protect yourself against possible future harassment. Also, you will be given counsel on what you can do to prevent your employer from getting back at you for reporting his conduct.
Rawa Law Group is one of the leading law firms here in California, our services to you are non-obligatory, what this means is that you are not required to make any financial commitment whatsoever before we take on your case, as a matter of fact, we don't expect payment until we get you compensated.
Do reach out to us today and take advantage of our FREE case evaluation offer.
Rawa Law Group
5843 Pine Ave
Chino Hills, CA 91709