El Cajon Truck Accident Attorney
Get a competent El Cajon Truck Accident Attorney
El Cajon Truck Accident Attorney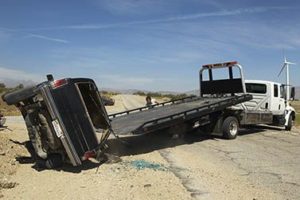 It's no news that truck accidents occur yearly and cause sadness to victims and their families. In fact, the U.S DOT (department of transportation) says that truck accidents are so dangerous that they cause about 8% of road fatalities. This is a huge number considering there are millions of road fatalities every year. Majority of these truck-related accidents are caused by driver's negligence.
If you are unlucky to be involved in a truck accident in El Cajon or know someone who is, you have every right to file a suit. Let an experienced truck accident attorney in El Cajon be your legal counsel if you choose to tow this part. The trucking company would be coming with their own arsenal of lawyers, so it's best you have the best legal minds on your team. We at Rawa Law Group are a top-rated personal injury firm with some of the best legal minds in California. Our legal expertise stems from our huge experience in handling such cases with our collective experience in years pegged over 55 years.
Depending on the situation you find yourself and say you can't make it down to our California office but would love for one of our attorneys to pay you a visit, we can have an adept lawyer come over to your hospital or home to take down all the required information which should be helpful in our case.
To get you a sound legal advice and leap to getting your deserved compensation, we offer free case evaluation. Take advantage today and have an experienced truck accident attorney in El Cajon represent you.
Rawa Law Group
5843 Pine Ave
Chino Hills, CA 91709