Buena Park Unlawful termination attorney
Find the help of a skillful Buena Park Unlawful termination attorney
Buena Park Unlawful termination attorney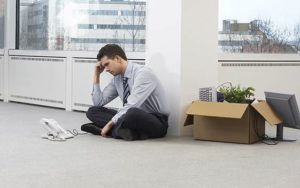 At the workplace, it is important that everyone (employer and employee) feels comfortable and accepted enough to perform their duties. For persons who are disabled, it is often a struggle to come out each day and provide their services, but in an atmosphere of love and zero discrimination or harassment, a lot can be done for them and by them. If perhaps in your place of employment, you suspect that you have been laid off as a result of your disability, then you should reach out speedily to an attorney who would help you get things right, and provide you with the counsel you need to thrive in the unfriendly work environment. Your attorney will review your claim by going over the details of your experience carefully; afterwards, he or she will help collate all needed materials for the establishment of your case by bringing to you the justice that you deserve.
Rawa Law Group is one of the finest law firms in California, our faultless services has led to the release of settlements up to hundreds of millions to claimants in Buena Park. Our Unlawful Termination attorney are polished, experienced and most importantly, out to ensure that your best interest are served in court. We would like to provide you with our exotic services and bring you the legal results that you desire. Do note that we don't press for an advance payment before we take on your case, we are committed to carrying your case on until you are served with the compensation that you deserve.
Reach out to us today and cease the opportunity to have your case evaluated free of charge.
Rawa Law Group
5843 Pine Ave
Chino Hills, CA 91709