Buena Park Sexual Harassment attorney
Seek the help of a competent Buena Park Sexual Harassment Attorney
Buena Park Sexual Harassment attorney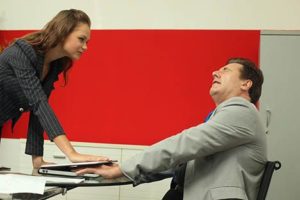 If you have received unwelcome propositions in the workplace by your boss, a coworker or even your client then you should speak to an experienced attorney. According to the Equal Employment Opportunity Commission (EEOC), sexual harassment is defined as unwanted sexual advances, request for sexual favors and other verbal and physical conduct of a sexual nature; so any action that falls in these categories ought to be reported. One of the realities of sexual harassment is the fact that it has the ability to make the workplace unfavorable for you as it has done for many persons in the past, women especially. The reason this happens is that they fail to speak to an attorney that actually has experience, one that will provide them with not just legal guidance but also counsel that will avail them with peace in the workplace. Claimants must speak up and at the same time be confident that they will not suffer any repercussions in the workplace for doing so, this guarantee can only be availed to you by a reputable firm.
Rawa Law Group is a classic legal firm, one of California's finest, that has for over two decades brought compensation and justice to employees who have had to go through any form of sexual harassment in the workplace. Our Sexual Harassment attorneys in Buena Vista have a stellar record of excellence, our expert analysis, skill, and competence will serve you well.
Through our decades of practice, we have helped claimants get settlements to the tune of hundreds of millions, we have won for them not just financial compensations but we have also managed to ensure that their employers uphold the law to treat them fairly and without bias in the workplace. Allow us to do same for you with smashing results, remember no upfront payment is required. So reach out to us now!
Rawa Law Group
5843 Pine Ave
Chino Hills, CA 91709