Buena Park Work injury attorney
Top Rated a Skillful Buena Park Work injury attorney
Buena Park Work injury attorney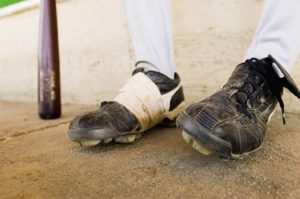 A research estimated that 3 out of 5 workplace injuries that occur in jobs that require lots of physical strength (construction, production and manufacturing jobs) happen as a result of the incompetence of the staff. This was observed to often occur in the operation of machinery, one in which the operator didn't possess the requisite skill for optimum management. The incompetence of an employee in managing any physical task results from poor training in that respect, it buttresses the fact that following safety protocol also entails ensuring your employees are well trained, and this is one of the responsibilities of an employer.
Work injuries vary in severity; it could range from a simple scratch or burn to a life-threatening accident. If you have suffered a serious workplace injury, you should ensure that you see a doctor first, after which you should try and get sufficient evidence of your injury, as this would be vital in landing the compensation you deserve.
Rawa Law Group is a distinguished law firm that serves as the hub for qualified and experienced legal professionals. Our attorneys are the finest in the sector, with a combined experience of 55 years, and over two decades of meaningful participation in the legal rally.
Our work injury attorneys in Buena Park are favorites of local claimants due to our exceptional style and track record. We are very thorough and relentless in our advocacy. Do well to take advantage of our free consultation services today, reach out to us. We would be honored to review your case.
Rawa Law Group
5843 Pine Ave
Chino Hills, CA 91709