Buena Park Labor & Employment Attorney
Top Rated an Experienced Buena Park Labor Employment Attorney
Buena Park Labor Employment Attorney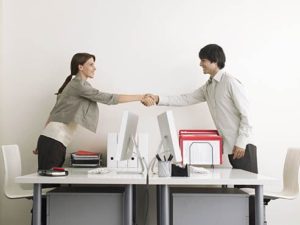 Sometimes governmental agencies such as the Equal Employment Opportunity Commission (EEOC) handle some employee complaints with not enough zeal as required and this may, in turn, affect the outcome of your claim. If you feel dissatisfied with the manner at which your complaint has been handled by such organizations, you can take the legal road yourself to see that your workplace and employment complaints are addressed by getting for yourself a competent attorney.
A competent attorney is one who has experience and is affiliated to a renowned body that is capable of making the needed resources available. Your attorney would be responsible for ensuring that you understand your rights, and also that you know what actions to take.
Rawa Law Group is the name of our legal firm, with us you can rest assured that your claims would be handled with utmost dedication and attention. We have some of the nation's brightest minds in the legal sector and this, coupled with our thorough and exhaustive approach to cases has led to us raking in hundreds of millions worth of settlements to many grateful clients through the years.
Our Labor& Employment attorneys in Buena Vista are some of the finest you'd find in California, and we are happy to take on your case. Do note that you are not required to make an upfront payment before your case is considered, we are ready to go on and win you the victory, then and only then shall we be paid. Come and experience the assurance of superior legal representation.
Take advantage of our FREE consultation service today and reach out to us via the address below.
Rawa Law Group
5843 Pine Ave
Chino Hills, CA 91709