Rancho Cucamonga Work injury attorney
Hire a Qualified Rancho Cucamonga Work injury attorney
Rancho Cucamonga Work injury attorney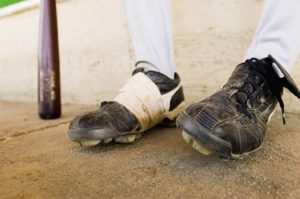 The place of the employer in ensuring that the workplace is safe and hazard-free is quite obvious. These duties include making sure that the stipulated safety practices at the workplace are constantly practiced and potentially hazardous workplace materials are to be kept away, ensuring that they can cause no danger. It is also the place of the employer to ensure that workplace practices do not put the employee in danger of any mental harm. This is in reference to working conditions that may be psychologically strenuous such as unsatisfactory pay, excessive pressure and stress-inducing activities which may result in work accidents.
To make sure that the victim of any work injury is properly compensated for any loss incurred as a result of the failure of the employer to play his part, it is necessary to employ a qualified and certified attorney to help back up your claims and make sure you are paid in full, the claims you deserve.
At Rawa Law Group, we ensure that you experience an easy process, from the beginning to the end of the legal proceedings, until you are paid your claims. By employing the service of our expert work injury attorneys in Rancho Cucamonga, you would also be going on to ensure that you are well informed on your case till it is finished.
We will defend you relentlessly, craft out a solid case for you with regular sessions set at your convenience during which all the advisory information you need will be gotten. Furthermore, you would not be required to pay a penny until your case is fully won and you are completely paid the compensation you deserve.
Rawa Law Group
5843 Pine Ave
Chino Hills, CA 91709