Rancho Cucamonga Harassment and discrimination attorney
Top rated a skillful Rancho Cucamonga Harassment and discrimination attorney
Rancho Cucamonga Harassment and discrimination attorney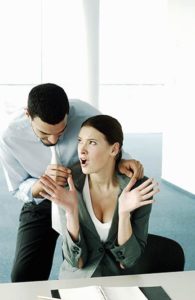 In the event that the managers of your place of employment are fond of giving specific tasks that are intended to be unpleasant and exhaustive to you, it would be understandable if you are discomfited by it. If such ill-treatments persist, then you are implored to seek the professional guidance of a licensed attorney. Your attorney of choice would help you craft a winning case of harassment & discrimination, he/she would also help you make sense of all the clauses that are involved in your case, and provide you with practical guidance on how best to manage the precarious situation at your work place. It is an added advantage if your lawyer is affiliated to a reputable firm, as this would mean that getting the necessary resources for your case would not be an issue.
Rawa Law Group is undoubtedly one of the big names in the legal sector here in California. For a little over two decades, we have devoted ourselves to bringing joy and meaning to the lives of persons who have had to suffer harassive and discriminatory actions in the work place and other platforms of their life. Our harassment & discrimination attorneys are revered in Rancho Cucamonga, and are recognized as being some of the most qualified in the nation; this is evidential in their thorough and critical approach to cases. We are able to give you that personal and relentless advocacy your case will need in order to yield the desired results, as we have done for many clients in the past with much praise.
Do note that we will not press for any payments before we take on your case, our non – obligatory services will only be paid for after we have won you your deserved compensation at the end of the day.
So feel free to contact us today, we are at your service!
Rawa Law Group
5843 Pine Ave
Chino Hills, CA 91709