West Covina Harassment and discrimination attorney
Seeking the help of an experienced West Covina Harassment and discrimination attorney
West Covina Harassment and discrimination attorney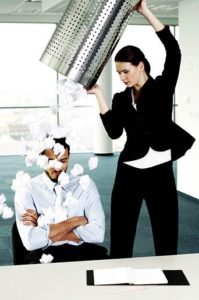 Discrimination in the work place is something that ought not to be tolerated. Stipulations from national and state bodies frown at such practices. Discrimination often stems from the personal bias held by persons in authority and is revealed in the various detrimental actions and choices they make in the work environment. If you or someone you know has had to deal with harassment and discrimination in their place of environment, then speak to a competent attorney. With the help of licensed harassment & discrimination attorney in West Covina, you would be able to get the treatment you deserve, gain access to benefits you have been denied in the past and get the legal protection you need that will shield you from any possible retaliatory actions.At Rawa Law Group, we pride ourselves in the integrity of our services, the fervency of our devotion and our stunning track records that speaks highly of our competence. For a little over two decades, we have played active roles in bringing joy and peace to the lives of harassed and discriminated employees in the United States. Our expert services have led to the deliverance of hundreds of millions worth of compensation to claimants through the years. We would like to do same for you.
Kindly note that you will not be required to make advance payments for our services, we only accept payments after we have won you the compensation you deserve.
Kindly reach us via the address below.
Rawa Law Group
5843 Pine Ave
Chino Hills, CA 91709