West Covina Work injury attorney
Find the help of an experienced West Covina Work injury attorney
West Covina Work injury attorney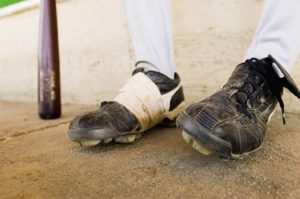 It is no secret that thousands of employees all across the country fall victim to the issue of improper treatment by their employers. Many of these are victims of work injuries. These injuries are incurred as a result of employers' failure to place their safety as a priority. An account of the rise in frequency of these injuries and their severity in most cases raises cause for concern.In an effort to secure the welfare of innocent employees who fall victim to work injuries, it is the legal responsibility of the employer to compensate any victim of such an injury adequately. This will help him get through the unfortunate situation at a better condition. In some cases, however, employers fall short of this responsibility, inadvertently creating a case to be taken to court.
A professional attorney can help ensure that a claim by a work injury victim is fully paid. This, on one hand, will mean that justice is won and that the burden on the innocent victim is lightened. A qualified attorney is bound to know what legal ethics to follow while making sure that your case is not put in jeopardy. It is also his duty to keep you informed on the case while offering the legal advice you need.
Rawa Law Group is a superior law firm in West Covina that boasts of work injury attorneys who have all the skill it takes to ensure that your case is properly represented. We are willing to tailor our consultation meetings to your schedule and bring all needed resources available in order to bring you victory. We do not require upfront payment before taking on your case, more so we only seek payment after we have won you some money.
Feel free to reach us via the address below today.
Rawa Law Group
5843 Pine Ave
Chino Hills, CA 91709