Garden Grove Unlawful termination attorney
Hire an Experienced Garden Grove Unlawful termination attorney
Garden Grove Unlawful termination attorney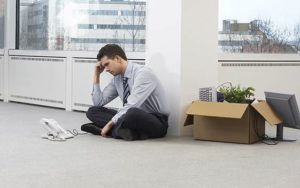 According to the provisions of the Americans with Disabilities Act, it is forbidden for an employer to terminate the employment of his staff or worker on the basis of their disability. This is a form of discrimination that is not only frowned at by the ADA but by the Equal Employment Opportunity Commission (EEOC). If you or someone you know has had to experience discriminatory actions against them as a result of their physical disability, provided they are well suited for the job, you should reach out to a competent attorney who would help you ensure that justice is done. Your attorney would help you have a better grasp of what the law says concerning your case, and more importantly assist you in filing an official complaint with the Human Resources Department.
At Rawa Law Group, our Unlawful Termination attorneys here in Garden Grove are ready to give you the very best of legal representation like we have done for several grateful clients in the past with many accolades. Our services are non-obligatory, meaning that you are not required to make any initial financial commitment before we take your case on. Do note that our services are offered on a non-obligatory basis, this means that we are ready to take on your case without receiving any advance payment or financial commitment from you. Matter of fact, we only get paid when you do!
Feel free to reach out to us today and take advantage of our offer of FREE case evaluation, we are here in your service.
Rawa Law Group
5843 Pine Ave
Chino Hills, CA 91709