Chula Vista Wrongful Death Attorney
Seek the best a expert Chula Vista Wrongful Death Attorney
Chula Vista Wrongful Death Attorney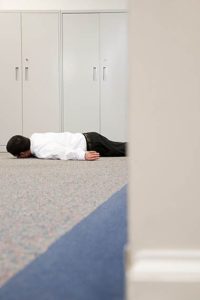 If you have lost a loved one due to another's carelessness, you can seek closure if you file a case for 'wrongful death.' It can help you get financial compensation to take care of the medical and funeral bills as well as makeup for the lost wages (that is if you were financially dependent on the deceased).
Are you resident in Chula Vista, CA and need to hire an expert wrongful death attorney in your locality? You can contact us at Rawa Law Groups.
At Rawa Law Group, you are sure of hiring some of the most accomplished wrongful death attorneys in the state.
We are a 5-star law agency and a team of lawyers who have dedicated their careers to helping families in times of tragedy. We have more than 55 years of combined experience in this service and have helped survivors of tragedy victims in getting a full compensation amounting to several hundreds of millions.
Hiring our legal service means having a personal one-on-one attention from any of our expert lawyers. You also have the chance to be given proper legal advice at no hidden charges.
As we make progress on your case, we make sure to keep you informed of all strategies applied.
It costs nothing to seek out our service as we offer a free consultation and case evaluation. Our zero upfront fees ensure you are well represented and we will only get paid when we win your case. You will also enjoy flexible appointment hours when you hire an attorney from Rawa Law Group.
Get in touch with us today to hire an expert wrongful death attorney in Chula Vista, CA. Below is our address.
Rawa Law Group
5843 Pine Ave
Chino Hills, CA 91709