Hesperia Auto Accident Attorney
Seek the help of a competent Hesperia Auto Accident Attorney
Hesperia Auto Accident Attorney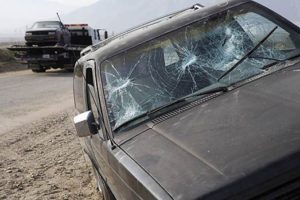 There are a lot of car accidents happening on a regular basis, and these accidents leave a sour taste in the mouth when you realize the pain and suffering these victims are going through. Many of them are waist deep in debt from treating their injuries and some have even had the misfortune of losing their source of livelihood. If you or someone close to you is suffering from effects of a car accident in Hesperia, CA, it's advisable to seek legal counsel.
Rawa Law Group provides legal counsel for victims of car crashes. We are an experienced law firm with over 10 years of legal practice and over 55 years of combined experience. At Rawa Law Group we help car accident victims seek closure with a good compensation. Our auto accident attorneys understand these cases and put in their all to ensure you are satisfied with the compensation you receive.
Since we understand that paying for legal services while recuperating from a car accident isn't very feasible, we offer free case evaluation and a zero deposit plan. We also ensure you only pay us for our legal services after we win your case. Not to worry if you can't make it down to our office, we can have an auto accident attorney pay you a visit at home or in the hospital to take notes of the case and understand how best to go about handling it. If you or a loved one needs an auto accident attorney in Hesperia, be sure to reach out to us.
Rawa Law Group
5843 Pine Ave
Chino Hills, CA 91709