Escondido Sexual Harassment attorney
Seek the help of a competent Escondido Sexual Harassment attorney
Escondido Sexual Harassment attorney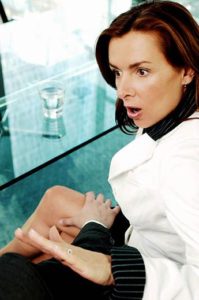 A few employers have the knack of associating corporate advancement of some of their employees to them fulfilling some form of sexual favors. The pressure to perform some kind of sexual service in exchange for the endorsement of the employer creates quite an uncomfortable working condition; it puts such employees through a measure of mental and emotional stress. If you are being pressured to gratify the sexual fantasies of either your boss or supervisor before you can be promoted, then know that you are being sexually harassed. This sort of situation requires you to speak to an attorney as soon as possible. A qualified attorney would, first of all, help you define the conditions that you are in, if indeed it is fit to be regarded as an incident of sexual harassment, afterwards, following the full establishment of your claim, your attorney would then help you craft a solid case in court, one that will help you get the compensation that you are due.
With us at Rawa Law Group, you are covered both financially and professionally. You do not need to provide any down payment or upfront fee before we take on your case; we are ready to commit our resources and expertise to the achievement of the desired goal. Our Sexual Harassment attorneys in Escondido are willing to go above and beyond in order to see to it that you are compensated and taken care of; we will thoroughly analyze all presented evidence, so as to approach your case from the angle of highest vantage.
Reach out to us today for a FREE case evaluation, we are here for you.
Rawa Law Group
5843 Pine Ave
Chino Hills, CA 91709