Escondido Wrongful Death Attorney
Top rated a skillful Escondido Wrongful Death Attorney
Escondido Wrongful Death Attorney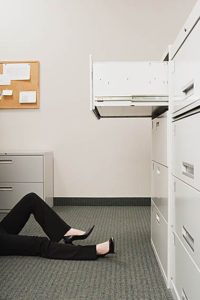 Have you ever lost someone dear to you? Your child, father, mother, spouse or someone you financially depend on? Then you are no stranger to the emotional pains and grief that follows immediately the news got to you. These can be compounded when you learn the death was due to someone's negligence. However, in case you didn't know, you can pursue the case legally and file for 'wrongful death.' With this, you can get full compensation to cover the medical and funeral bills as well as secure your financial future over a period till you can fend for yourself properly. You will need to do this by letting an experienced wrongful death attorney handle the case.
Anywhere you are in Escondido, CA, and want to get in touch with an experienced personal injury attorney, then put a call through to us at Rawa Law Group.
We have some of the most excellent wrongful death attorneys in the state who have a lot of won cases in their portfolio. Asides that, we have a combined experience of more than 50 years in the field.
At Rawa Law Group, we will help you maximize your compensation by working closely and in accordance with the 'wrongful death statutes' of your locality.
When you hire our services, we keep you informed on every move we make from the beginning to the end. You also do not need to worry about the schedule as we also offer flexible appointment hours to help you meet up with other arrangements.
We offer a free consultation. We give ethical legal counsel and at no hidden charges at all. The only time you are required to pay us is after we must have produced positive results in your case.
If you are in this tragic situation and need to hire an experienced wrongful death attorney Escondido, CA, then come to us and let us help you. Below is our address.
Rawa Law Group
5843 Pine Ave
Chino Hills, CA 91709