Escondido Harassment and discrimination attorney
Get a Competent Escondido Harassment and discrimination attorney
Escondido Harassment and discrimination attorney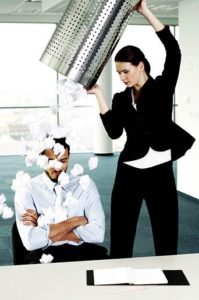 No employee deserves to be treated indiscriminately at the work place because of their gender or race. There is no reason that justifies the objectifying of any staff member in any demeaning way, outside the fact that this goes against several state and federal employee – employer codes, it is also counterproductive for the firm as it creates a hostile environment which is makes it difficult for work to be done. If your employer or fellow coworker constantly throws hurtful or abusive jibes about your race or gender, you have the right to reach out to a competent harassment & discrimination attorney near you in Escondido. Doing this is vital because it would weigh in on your chances of combating the adverse conditions at your work place and getting the compensation you deserve.
With us at Rawa Law Group, you are covered both financially and professionally. We will avail you with top quality representation without placing you any burden of an initial payment. Our services are the finest in California with hundreds of millions in settlements delivered to our many grateful clients through over two decades of active participation in the legal rally of the area. Allow our distinguished and highly competent attorneys avail you with the coverage you deserve, at a minimal cost that will only be claimed when we win you the compensation you qualify for.
Talk to us today for a FREE case evaluation, we are here for you.
Rawa Law Group
5843 Pine Ave
Chino Hills, CA 91709