San Bernardino, CA Attorney Services
Located in the Inland Empire of California, San Bernardino is the county seat of San Bernardino County and one of the anchor cities of the Inland Empire. San Bernardino has a city population of 200,000 and a metropolitan population of more than 4.2 million, which makes it the 17th most populous city in California.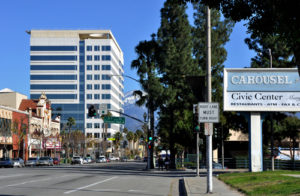 San Bernardino became the largest city to file for bankruptcy protection in 2012, although it was followed by Detroit the next year. San Bernardino is part of the Riverside-San Bernardino metropolitan area and located about 60 miles west of Los Angeles and 40 miles south of Victorville, which is also located in San Bernardino County.
San Bernardino hosts many events throughout the year, including the National Orange Show Festival, an annual festival that has been held since 1911 to promote the region's citrus industry. The city is also home to the San Manuel Amphitheater, the country's largest outdoor music venue with a combined seating of almost 11,000 with a lawn section that seats almost 55,000.
Other popular attractions in the area include the San Bernardino Mountains and the McDonald's Museum, which is located on the site of the world's first McDonald's. The city is also home to the Casino San Manuel, which is one of the few casinos in Southern California that does not operate as a resort hotel.
Our Attorney Services in San Bernardino
Other Cities That We Service: Fontana, Rancho Cucamonga, Ontario, Victorville, Hesperia, Chino, Chino Hills