The Leading Attorneys for Auto Accidents in San Bernardino, CA
There were 278 fatal accidents in San Bernardino County in 2014 according to the Department of Transportation (DOT) statistics. Throughout the United States, over 2.3 million citizens were killed or injured in auto accidents in 2013, with over 80,000 of those motorcyclists and over 100,000 of those being pedestrians and pedalcyclists. With reliance on smart phones rising, more reckless behavior through texting and driving occurs year over year. In addition to the ever prevalent problem of drinking and driving, it's safe to say that being aware and driving defensively is more important than ever before.
Unfortunately, you may be the safest driver or pedestrian on the road and still find yourself injured at the hands of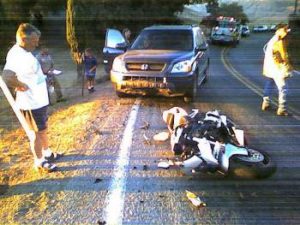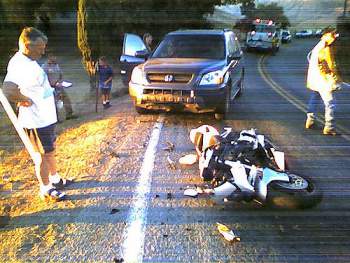 another person or entity. If you or someone you love has been injured in a car accident, an auto accident attorney in San Bernardino can help you protect your rights and seek the compensation you deserve.
The Car Accident Insurance Process in California
Do not speak to the insurance company after your accident until you speak with an experienced personal injury attorney at Rawa Law Group. Insurance adjusters do not work for the insured – they work for the insurance company—their job is to save the insurance company as much money as possible. Insurance adjusters may use anything you say at the scene or afterwards to reduce payout or eliminate compensation entirely.
A car accident lawyer will work on your behalf to gather evidence, build your case, and negotiate with the insurance company to reach a fair settlement.
Common Causes of Auto Accidents in San Bernardino
There are many types of auto accidents in San Bernardino that Rawa Law Group can assist with. Whether your injury was due to a passenger or commercial vehicle, whether you were driving a motorcycle, bicycle, or on foot, Rawa Law Group can help. In many cases, the accident is the result of reckless driving – including speeding, drunk or impaired driving, distracted driving or texting and driving – Accidents can even be caused by vehicle malfunction due to manufacturer negligence or a medical emergency.
Common causes of auto accidents include:
Driver impairment, including drunk driving or drugged driving
Intentional recklessness
Speeding
Distracted driving, such as driving while texting or eating
Failing to obey rules, such as ignoring stop signs or crosswalks
Weather or road conditions
Vehicle malfunction such as poor brakes or a blown tire
Medical emergencies
Auto accidents can result in a variety of injuries, and at times, adrenaline and shock mask symptoms of injury at the time of the accident. Car accidents can lead to vision or hearing problems, traumatic brain injuries, chest injuries, pelvic injuries, internal organ damage, foot and leg damage, and whiplash injuries. Whiplash in particular can be a hidden injury that may not cause symptoms for hours or even days after the accident. This is why it's very important to seek medical attention immediately, even if you feel fine! A physician can diagnose any injuries you have but don't notice immediately as a result of the accident and document them to substantiate your claim and prove a link between your injuries and the auto accident.
Liability for a Car Accident in San Bernardino
In California, a driver found to be at fault for a car accident is liable for all damages other parties suffer, including property damage, medical bills, lost income, pain and suffering, and more. California law requires that all drivers carry liability insurance, but the minimum limit is almost always too low to cover all damages in a car accident case. California does not have "no fault" car insurance, which means compensation is always paid 100% from the insurance policy of the party at fault.
Contact a San Bernardino Auto Accident Lawyer
If you or someone you love has been seriously hurt in a car accident in San Bernardino, it's important to seek legal counsel as soon as possible to protect your rights and ensure you receive fair compensation from the insurance company. You may be entitled to compensation for your injuries. Contact an experienced San Bernardino car accident injury lawyer at Rawa Law Group today for a free consultation to discuss your case.
Other Cities That We Service: Fontana, Rancho Cucamonga, Ontario, Victorville, Hesperia, Chino, Chino Hills