The Most Experienced Slip and Fall Accident Attorneys in San Bernardino
Slip and fall accidents are the second-leading cause of unintentional deaths in communities and homes throughout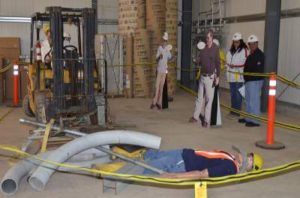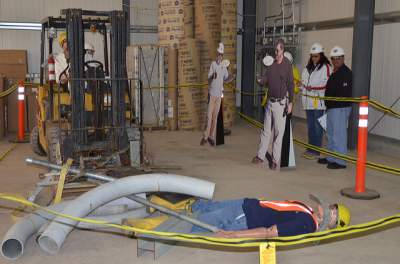 California, second only to auto accidents. Annually, more than 17,000 people are fatally injured from these types of accidents and over 1 million people are injured severely enough to require emergency medical care. Slip and fall accidents can lead to serious injuries, even if not noticed immediately after the incident.
Slip and fall accidents fall under "premise liability" law and can become very complex and these cases not only require proving damages but also liability. Most cases require an experienced premises liability attorney for successful compensation.
Common Slip and Fall Occurrences in California
Many times, the injured may simply experience slight bruising or abrasions, but these accidents are the leading case of spinal cord and traumatic brain injuries every year – not including broken bones, lacerations, and miscarriage.
Slip and fall accidents occur due to a wide variety of circumstances:
Weather related incidents on slick walking paths
Trips over electrical cords
Unreasonable clutter on premises
Uneven sidewalks
Recently polished floors
Recent spills in walking path
San Bernardino Premise Liability Laws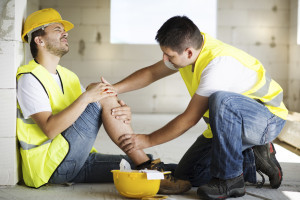 Securing a San Bernardino experienced personal injury attorney is necessary for success in these cases as they are famously complex. Under California law, property owners are required to maintain property and warn visitors of any known danger. Most of these cases are a case of negligence; your attorney must prove the property owner had an obligation to the injured, did not fulfill this obligation, and you suffered as a result of this negligence. It is not always easy to prove the property owner was aware of such hazards or injury.
The judge will consider many factors such as whether proof exists that the property owner was aware of the condition and failed to correct a known hazard and whether there was a legitimate reason for the hazard that resulted in injury.
Contact an experienced Slip and Fall Attorney in San Bernardino
If you have suffered injury due to a slip and fall accident in San Bernardino, you may secure personal legal representation to prove negligence and secure financial compensation for injury and lose wages. As California slip and fall claims have a two year statute of limitations, time is of the essence. Contact the experienced personal injury attorneys at Rawa Law Group today for a free consultation.
Other Cities That We Service: Fontana, Rancho Cucamonga, Ontario, Victorville, Hesperia, Chino, Chino Hills