Workplace Injury For Workers Comp
"Workplace injuries" can be very complex and confusing situations. You (the innocent, injured worker) are just one piece of the puzzle. There is also your supervisor, employer, the company's human resources department, and your employer's insurance company. It doesn't stop there! There are also a number of physicians, therapists, and other medical personnel involved as well.
If you (or someone you know) have been injured at work, and are thinking about filing a workers' comp claim, you will need someone with the skills and legal expertise in dealing with the various individuals and groups mentioned above. You need someone that understands the legal paperwork, and will work hard to ensure that you receive all of the workers' comp funds and treatment that you are entitled to.
"Workplace", is the environment in which you and your co-workers perform daily job duties. Generally, an employer should choose a place that allows it's employees to perform those duties at a safe and maximum rate. Yo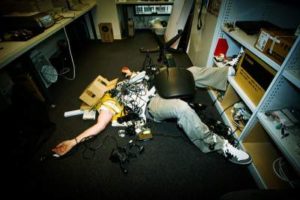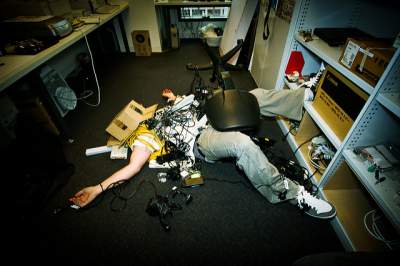 u (the employee) and your co-workers are one of, if not, thee most valuable assets the company has. Your hard work enhances the company's potential and provides it with the possibility to maximize annual revenues. However, that being said, regardless of all the company safety measures that may have been taken by your employer, it would still remain very difficult to foresee when the cruel hand of misfortune might strike! Sometimes injuries may take place at the job site, while you are performing your daily job duties.
Other times, injuries may take place while you are performing those job duties outside your employer's office or job site. A Worker's comp injury can even occur while you are on your "rest break", but still at your employer's workplace. Under any of these circumstances, such injuries (and the injured worker) would be covered under the California worker compensation law. "Workplace" or so-called "on-the-job injuries" in Los Angeles County, Orange County, San Bernardino County, or Riverside county, require a workers' compensation case and should be handled by an experienced local workers' compensation attorney located within any of the aforementioned counties. Remember, under California Labor code Section 3700 all California employers are required to provide workers' compensation benefits.
COMMON TYPES OF WORKERS' COMP INJURIES, AS REPORTED BY LOCAL WORKERS' COMP LAWYERS.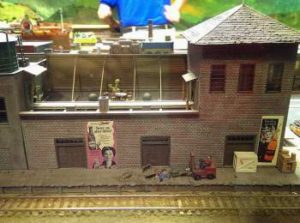 Individual workplaces and work environments present specific challenges and threats to their workers. On construction sites, that might mean falling from high places or being trapped in a trenching failure. In a warehouse, it might be an accidental encounter with a forklift or being struck and / or impaled by an airborne or falling object. In an office or retail space, workers might slip and fall, tripping over items left in the pathway, or injuring their back lifting and carrying. On an assembly line or in a manufacturing facility, there is always the threat of becoming entangled in the machinery or equipment. Each of these scenarios can lead to serious injuries to the innocent worker. According to local workers' comp lawyers, the most common types of work injuries that they deal with involve:
Crush injuries
Construction Injury
Damage to internal organs
Broken or crushed bones
Head injuries, including coma and other traumatic brain injuries (TBIs)
Neck, spine, and back damage
Amputations or loss of use of a limb
Paralysis
Disfigurements, including burns and scars
Strains and sprains to soft tissue
Facial injuries
Cumulative trauma
Occupational diseases
Mental distress
Hearing loss or vision loss
If any of the above has happened to you, as a result of a work-related injury, or if a close family member has died as a result of an injury while at work, you need to speak with a local workers' comp lawyer to discuss your options.
Ask for help from a responsive, talented workers' compensation lawyer now!
Precious time is slipping away! Let your expert Workers' comp attorney help you secure your benefits, while you are healing from your work injury. With each passing moment, goes your chance to file a workers' comp claim for your injuries. You need to act, and you need to act now! Secure your rights! Call and ask for help from a responsive, available workers' comp lawyer now!
Make An Educated Decision
Call us FREE at 844-444-1400 for a FREE Consultation
Other Cities That We Service: Fontana, Rancho Cucamonga, Ontario, Victorville, Hesperia, Chino,Los Angeles, Long Beach, Glendale, Pasadena, Inglewood, Santa Ana, Anaheim, Newport Beach, Irvine, City of Orange,Huntington Beach, Garden Grove, Oceanside, Costa Mesa, San Diego, Chula Vista, El Cajon, Pomona, El Monte Downey,West Covina, Orange County, Fullerton, Riverside, Moreno Valley, Corona, Murrieta, Temecula, Hemet, San Bernardino, Chino Hills