Type of Work Injuries Covered by Workers Compensation
One type of workplace injury is Specific Injury which can happen by an "specific incident" in a split second such as falling, tripping, carrying heavy objects, etc.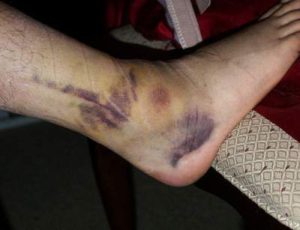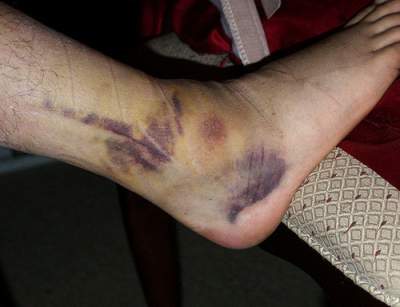 Example: While you are going upstairs carrying a box of tools, you slipped and fell and caused an ankle injury. In this case you never had any problem or injury before the trip and fall. Your injury was caused by trip and fall. As such the trip and fall is the specific incident which caused your "Specific injury" to your ankle.
The other type of workplace injury is "Cumulative Trauma" and is caused by having the employee doing a repetitive action over a period of time which causes a cumulative trauma injury. Regardless of the type of the workplace injury, the ramifications can last a lifetime.
Example: If your job is data entry, you spent 8 hours a day 5 days a week inputting data in your employer's computer. After a few years of doing so your hands started to hurt and you started to have numbness in your fingers. Most likely you have developed a Carpal Tunnel in your hands because of the repetitive motion of using your hands and fingers inputting data in the computer for long a time. In this case your injury is a "Cumulative Trauma" caused by the repetition of the data entry.
At Rawa Law Group APC in Chino Hills, California, we understand the new California workers compensation process and will work tirelessly to get our clients all the benefits available to them under the California's Workers' Compensation Law.
Don't Settle For Less, Go With The Best
Call us FREE at 844-444-1400 for a FREE Consultation
Other Cities That We Service: Fontana, Rancho Cucamonga, Ontario, Victorville, Hesperia, Chino,Los Angeles, Long Beach, Glendale, Pasadena, Inglewood, Santa Ana, Anaheim, Newport Beach, Irvine, City of Orange,Huntington Beach, Garden Grove, Oceanside, Costa Mesa, San Diego, Chula Vista, El Cajon, Pomona, El Monte Downey,West Covina, Orange County, Fullerton, Riverside, Moreno Valley, Corona, Murrieta, Temecula, Hemet, San Bernardino, Chino Hills