MEDICAL TREATMENT/MEDICAL CARE:
Under the workers' compensation law, you are entitled to the treatment "reasonably necessary" to cure and relieve your injury.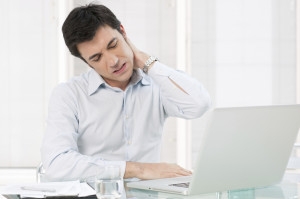 Your employer's insurance company has 90 days to investigate your claim before deciding whether to admit or deny your claim. However, you have the right to receive medical treatment right away. As such, while investigating your claim, your employer's insurance carrier must approve medical treatment(1) for your injury within one working day after you submit a claim form (DWC 1). The treatment you get must be within medical treatment guidelines set by the state and the total cost of the treatment you are entitled to during the investigation cannot be more than $10,000.00. You should also be reimbursed for transportation costs including mileage, parking, and tolls for trips to and from the doctor's office. Your employer's insurance carrier also pays for your out of pocket prescriptions, physical therapy visits, and other medical costs. A competent California workers' compensation attorney will be able to help you preserve your right to select a proper doctor to treat your work injury or illness, which can have an everlasting effect on you and your family.
DENIED MEDICAL TREATMENT OR CARE
If your date of injury is after 01/01/2013 and your injury is admitted by the insurance carrier, your Primary Treating Physician requests the authorization for the treatment you need for your injury by completing a Request For Authorization form and communicates it to the claim adjuster. The insurance adjuster refers the request for authorization (RFA) to the Utilization Review department (UR). If the Request For Authorization for the treatment is denied, you need to appeal the denial with the Independent Medical Review (IMR). You have limited time to appeal, if you do not appeal the UR denial within 30 days the denial will be upheld for 12 months.
We Are Ready To Fight For You
Call us FREE at 844-444-1400 for a FREE Consultation
(1) Medical Treatment Guidelines
Other Cities That We Service: Fontana, Rancho Cucamonga, Ontario, Victorville, Hesperia, Chino,Los Angeles, Long Beach, Glendale, Pasadena, Inglewood, Santa Ana, Anaheim, Newport Beach, Irvine, City of Orange,Huntington Beach, Garden Grove, Oceanside, Costa Mesa, San Diego, Chula Vista, El Cajon, Pomona, El Monte Downey,West Covina, Orange County, Fullerton, Riverside, Moreno Valley, Corona, Murrieta, Temecula, Hemet, San Bernardino, Chino Hills