HARASSMENT AND DISCRIMINATION AGAINST INJURED WORKER ALSO KNOWN AS DISCRIMINATION UNDER SECTION 132A
If you are injure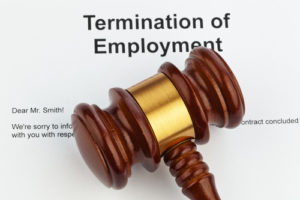 d at work, California law prohibits your employer and its insurance carrier from any discrimination or retaliation against you if you have been injured in the course and scope of your employment.
Your employer is in express violation of section 132a statute if it discharges, threatens to discharge, or in any manner discriminates against you. Further, your employer's insurance carrier express violation of section 132a statute if it advises, directs, or threatens an employer, under penalty of cancellation, or a raise in premium, or for any other reason, to discharge you because you have:
Intended to file a claim for workers' compensation with your employer or an application for adjudication with WCAB,
You have received a rating, award, or settlement.
What are the remedies for the retaliation or discrimination: in addition to the possibility of being guilty of a misdemeanor by the employer or the insurance carrier because of the retaliation the employee shall be entitled to:
The lesser of 50% increased or no more than ten thousand dollars ($10,000) and two hundred fifty dollars ($250) in cost and expenses,
Employment reinstatement,?
Lost wages and benefits caused by the retaliation
WHO IS PROTECTED BY SECTION 132A?
You as an injured worker
Any employee who has testified or has made known his or her intention to testify in your case
Any family member who is your co-worker
Retaliated Against Because Of Your Work Injury?

Don't Worry, Our Attorneys Are Ready To Fight For You
Call us FREE at 844-444-1400 for a FREE Consultation
Other Cities That We Service: Fontana, Rancho Cucamonga, Ontario, Victorville, Hesperia, Chino,Los Angeles, Long Beach, Glendale, Pasadena, Inglewood, Santa Ana, Anaheim, Newport Beach, Irvine, City of Orange,Huntington Beach, Garden Grove, Oceanside, Costa Mesa, San Diego, Chula Vista, El Cajon, Pomona, El Monte Downey,West Covina, Orange County, Fullerton, Riverside, Moreno Valley, Corona, Murrieta, Temecula, Hemet, San Bernardino, Chino Hills