WHAT ARE CALIFORNIA'S PAYDAY AND PAY-PERIOD REQUIREMENTS?
With some exceptions, California law requires employers to pay wages at least twice during each calendar month on the days designated in advance as regular paydays. YOUR employer must establish a regular payday and is required to post a notice that shows the day, time, and location of payment.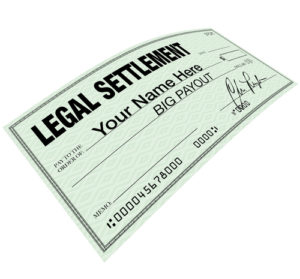 Wages earned between the 1st and 15th days, of the month in any calendar month must be paid no later than the 26th day of the month during which the work was performed, and wages earned between the 16th and last day of the month must be paid by the 10th day of the following month. Other payroll periods such as weekly, biweekly (every other week) or semimonthly (twice a month) when the earning period is something other than between the 1st and 15th, and 16th and last day of the month, must be paid within seven calendar days of the end of the payroll period within which the wages were earned.
Overtime wages must be paid no later than the payday for the next regular payroll period following the payroll period in which the overtime wages were earned. An employer shall be in compliance with Labor Code Section 226(a) relating to total hours worked by the employee if the overtime hours are recorded as a correction on the itemized statement for the next regular pay period and include the dates of the pay period for which the correction is being made.
Contact Rawa Law Group APC for more information at the following number 844-444-1400 or visit us at the following website https://www.zrawa.com, to setup a time to discuss your case. We can help you.
If Your Employer Does Not Pay You On Time
Call us FREE at 844-444-1400 for a FREE Consultation
Other Cities That We Service: Fontana, Rancho Cucamonga, Ontario, Victorville, Hesperia, Chino,Los Angeles, Long Beach, Glendale, Pasadena, Inglewood, Santa Ana, Anaheim, Newport Beach, Irvine, City of Orange,Huntington Beach, Garden Grove, Oceanside, Costa Mesa, San Diego, Chula Vista, El Cajon, Pomona, El Monte Downey,West Covina, Orange County, Fullerton, Riverside, Moreno Valley, Corona, Murrieta, Temecula, Hemet, San Bernardino, Chino Hills