OVERTIME EXECUTIVE EXEMPTION
To exempt an employee from overtime pay under the "executive exemption," the employer must prove ALL of the following:
1. THE EMPLOYEE IS A BONA-FIDE "EXECUTIVE"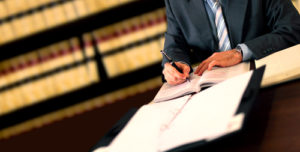 This requirement means that the employee's duties involve actual management of an enterprise or recognized department of a business. The Department of Labor Standards Enforcement (DLSE)(1) clearly states that the "employee must be in charge of the unit, not simply participate in the management of the unit." This is why most low and mid managers and team leads are entitled to overtime pay.
2. SPEND MORE THAN 50% OF YOUR WORK TIME DOING NON-EXEMPT DUTIES
The employee spends more than 50% of his or her weekly work time performing actual exempt duties. Employee does need to be involved in 100% non-exempt duties to be entitled to overtime. Remember the employer is the one who has the burden to prove that you spent more than half of your work time on exempt duties in order to be exempted from overtime pay.
3. DIRECT THE WORK OF AT LEAST TWO SUBORDINATE EMPLOYEES IN YOUR DEPARTMENT
The employee directs the work of two or more other subordinate employees or the equivalent of 80 hours a week of subordinate time. Even if you supervised two people, it is highly unlikely that you would supervise them over 50% of the time and would therefore, likely spend more than 50% of your work time on the same or similar duties your subordinates are performing which will entitle you to overtime pay. Sometimes the executive exemption is called the "supervisors exemption." This is incorrect because you can supervise other people and still be entitled to overtime.
4. HAVE AUTHORITY TO HIRE OR FIRE OTHER EMPLOYEES
Employer has to prove that you have the authority to hire or fire other employees, or your recommendations are actually given weight by the employer on hiring, firing, or promotion of other employees.
5. CUSTOMARILY AND REGULARLY EXERCISE INDEPENDENT BUSINESS JUDGMENT
Customarily and regularly: A frequency that must be greater than occasional but which may be less than constant. Tasks or work performed "customarily and regularly" includes work normally and recurrently performed every workweek; it does no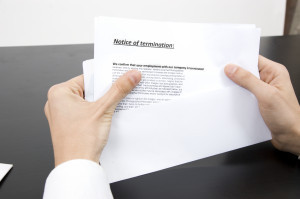 t merely include an isolated or one-time tasks. Exercise of discretion and independent judgment: means the person has the authority or power to make an independent choice, free from immediate direction or supervision, and with respect to matters of significance. It should not be confused with the use of skill in applying techniques, procedures, or specific standards. Perhaps the most frequent cause of misapplication of the term "discretion and independent judgment" is the failure to distinguish it from the use of skill in various aspects. An employee who merely applies his knowledge in following prescribed procedures or determining which procedure to follow, or who determines whether specified standards are met is not exercising discretion and independent judgment. Decisions in significant matters: The discretion and independent judgment exercised must be real and substantial; it must be exercised with respect to matters of consequence. Also, it must be distinguished from skills and procedures and it should not be applied to employees making decisions relating to matters of little consequence.
6. MUST BE PAID A SALARY OF AT LEAST TWO TIMES CALIFORNIA'S MINIMUM WAGE
The employee must be full-time and salaried. The monthly salary must be $640.00 which is two times California's minimum wage for full-time employment, currently $10.00 per hour as of January, 2016. If the employer cannot prove all of the above elements, the employee is "non-exempt" under the executive exemption and should be paid overtime. If you believe your employer misclassified you as an executive employee or if you have any question regarding the executive exemption please contact our overtime attorney at Rawa Law Group.
(1) https://www.dir.ca.gov/dlse/dlse-faqs.htm
Wrongfully Exempted From Overtime Pay Under Executive Exemption?
Call us FREE at 844-444-1400 for a FREE Consultation
Other Cities That We Service: Fontana, Rancho Cucamonga, Ontario, Victorville, Hesperia, Chino,Los Angeles, Long Beach, Glendale, Pasadena, Inglewood, Santa Ana, Anaheim, Newport Beach, Irvine, City of Orange,Huntington Beach, Garden Grove, Oceanside, Costa Mesa, San Diego, Chula Vista, El Cajon, Pomona, El Monte Downey,West Covina, Orange County, Fullerton, Riverside, Moreno Valley, Corona, Murrieta, Temecula, Hemet, San Bernardino, Chino Hills