HOLIDAY PAY REQUIREMENTS:
"Holiday" is the day the your employer's business is closing for business on any holiday.
Generally, hours worked on Holidays, and weekends are treated like other hours worked on any other work day of the week. California law does not require that your employer provide you and your co-workers with paid holidays. As defined earlier that is the day your employer's business close its business on any holiday. In addition your employer is not obligated that you or your co-workers be given the day off for any particular holiday.
There is nothing in the law that requires such a practice. Additionally, there is nothing in the law that mandates an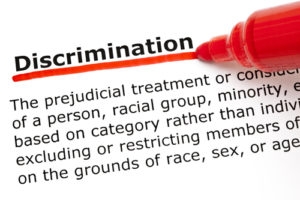 employer pay an employee a special premium for work performed on a holiday, Saturday, or Sunday, other than the overtime premium required for work performed in excess of eight hours in a workday or 40 hours in a workweek.
EMPLOYER MAY PAY HOLIDAY PAY UNDER THE FOLLOWING SCENARIOS:
Under certain circumstances your employer closes its business on holidays and gives its employees time off from work with pay. Such a circumstance exists under the following situations:
1. Pursuant to a policy or practice adopted by your employer. The policy must be neutral and nondiscriminatory,
2. Pursuant to the terms of a collective bargaining agreement,
3. Pursuant to the terms of an employment agreement between you and employer.
If Your Employer's Holiday Pay Is Discriminating Against You
Call us FREE at 844-444-1400 for a FREE Consultation
Other Cities That We Service: Fontana, Rancho Cucamonga, Ontario, Victorville, Hesperia, Chino,
Los Angeles, Long Beach, Glendale, Pasadena, Inglewood, Santa Ana, Anaheim, Newport Beach, Irvine, City of Orange,
Huntington Beach, Garden Grove, Oceanside, Costa Mesa, San Diego, Chula Vista, El Cajon, Pomona, El Monte Downey,
West Covina, Orange County, Fullerton, Riverside, Moreno Valley, Corona, Murrieta, Temecula, Hemet, San Bernardino, Chino Hills