CALIFORNIA INSIDE SALESPERSON EXEMPTION:
You are not exempt under "California overtime exemption inside sales" or "commissioned sales exemption" unless:
You are employed in either the "retail or mercantile industry" (covered by Wage Order 7) or in a "professional, technical, clerical, mechanical and similar occupation" (covered by Wage Order 4);, and
You make more than 1 ½ times the minimum wage, and
More than half of your compensation represents commissions, and
Your primary duty must be to make "sales," or obtain orders, or to obtain contracts for services
It is important to note, the "commissioned inside sales exemption" only applies to workers who are employed in the mercantile industry (covered by Wage Order 7) or in professional, technical, clerical, mechanical and si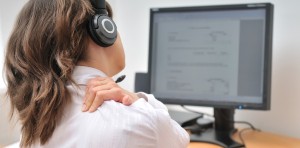 milar occupations (covered by Wage Order 4). Who are those?
The "Mercantile Industry" means any industry, business, or establishment operated for the purpose of purchasing, selling, or distributing goods or commodities at wholesale or retail; or for the purpose of renting goods or commodities. Obvious examples include retail stores, leasing companies and automobile dealerships.
The "Professional, Technical, Clerical, Mechanical, and Similar Occupations" include professional, managerial, supervisorial, laboratory, research, technical, clerical, office work, and mechanical occupations, such as accountants, agents, appraisers, artists, attendants, audio-visual technicians, bookkeepers, bundlers, billposters, canvassers, carriers, cashiers, checkers, clerks, collectors, communications and sound technicians, compilers, copy holders, copy readers, copy writers, computer programmers and operators, demonstrators and display representatives, dispatchers, distributors, door-keepers, drafters, elevator operators, estimators, editors, graphic arts technicians, guards, guides, hosts, inspectors, installers, instructors, interviewers, investigators, librarians, laboratory workers, machine operators, mechanics, mailers, messengers, medical and dental technicians and technologists, models, nurses, packagers, photographers, porters and cleaners, process servers, printers, proof readers, salespersons and sales agents, secretaries, sign erectors, sign painters, social workers, solicitors, statisticians, stenographers, teachers, telephone, radio-telephone, telegraph and call-out operators, tellers, ticket agents, tracers, typists, vehicle operators, x-ray technicians, their assistants and other related occupations listed as professional, semiprofessional, technical, clerical, mechanical, and kindred occupations.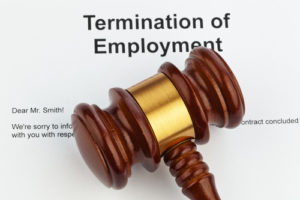 Commission paid to an outside sales or an inside sales person is regulated by California Commission Law. As such, upon termination of employment, your employer is obligated to pay all the commissions earned by you even if it is uncollected by your employer at the time of employment termination. This is applicable whether you are an outside sales or an inside sales person. If your employer fails to pay your earned commission at the time of termination of employment, your employer may face waiting time penalties of a full day's wage, for up to 30 days, until the wages are paid.
Moreover, it is against policy if your employer withholds or does not pay any of your earned commission during a probationary period.
If Your Employer Misclassified You As An Independent Contractor Just To Avoid Paying You Overtime
Call us FREE at 844-444-1400 for a FREE Consultation
Other Cities That We Service: Fontana, Rancho Cucamonga, Ontario, Victorville, Hesperia, Chino,
Los Angeles, Long Beach, Glendale, Pasadena, Inglewood, Santa Ana, Anaheim, Newport Beach, Irvine, City of Orange,
Huntington Beach, Garden Grove, Oceanside, Costa Mesa, San Diego, Chula Vista, El Cajon, Pomona, El Monte Downey,
West Covina, Orange County, Fullerton, Riverside, Moreno Valley, Corona, Murrieta, Temecula, Hemet, San Bernardino, Chino Hills