WHAT IS ALTERNATIVE WORKWEEK SCHEDULE
Generally under California law, employers are required to pay non-exempt employees overtime for all time worked in excess of eight hours per day and 40 hours per week. However, under California Labor Code, section 511 employers are allowed to adopt alternative work schedules under which employees may work more than eight hours in a day without payment of daily overtime, provided the employer follows a special election procedure.
ALTERNATIVE WORKWEEK SCHEDULE IS APPLICABLE TO IDENTIFIABLE "WORK UNITS"
Employers may propose alternative workweek schedules to identifiable "work units" as defined in the wage orders to include all employees in a readily identifiable work unit, such as a division, a department, a job classification, a shift, a separate physical location, or a recognized subdivision of any such work unit. A "work unit" may consist of one employee as long as the requirements for an identifiable work unit are met.
MAXIMUM NUMBER OF DAILY HOURS THAT MAY BE REGULARLY SCHEDULE AS PART OF AN ALTERNATIVE WORKWEEK:
The Division of Labor Standards Enforcement (DSLE) has taken the position that the maximum number of daily hours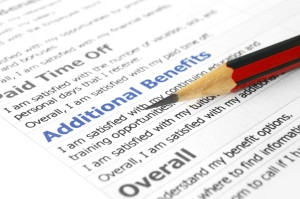 regularly scheduled in an alternative workweek is ten hours. An exception to the 10-hour rule is expressly set forth in the wage orders for the health care industry, not to include receptionists and technical support, which permits the adoption of alternative schedules which include regular 12-hour workdays. However, Mitchell v. Yoplait, contradicts the DLSE's current interpretation and currently permits employers outside the health care industry to adopt alternative workweek schedules which include regularly scheduled 12-hour days. To have legal alternative work schedules, employers must comply with certain procedures: 1) Employers must first propose a written plan agreement with precise schedules to adopt. The plan agreement can either propose a single, set schedule (e.g., Monday through Thursday, 8 a.m. to 7 p.m. (excluding an hour meal break), or a menu of schedules options which the employees can choose from, including the standard "5/8" (five days a week, 8 hours per day) work week. Employers generally can only propose "4/10" ( four days a week, 10 hours per day) or "9/80" (80 hours spread over nine days occurring during a 14-day) schedules. 2) Employers must give employees who will be affected by alternative work schedules the opportunity to vote whether they, in fact, want the schedules to be implemented. Currently, workers can only vote for or against a menu of alternative schedules. 3) Employers must then give employees separate written disclosures explaining the anticipated effects that the schedules will have on wages, work hours, and benefits. Employers must also schedule meetings at which the anticipated effects can be discussed. 4) 14 days after the meetings, employers must hold a secret ballot election at which all affected employees can vote whether they, in fact, want the alternative schedules. At least two-thirds of the affected employees (not just the voting employees) must vote in favor of the alternative schedules in order for them to be implemented. Elections must be held during regular work hours, and at the employees' regular work locations. 5) If more than two-thirds of the affected employees favor the alternative work schedule, employers must then report the results of the secret ballot elections (along with other specific information about the elections) to the Division of Labor Statistics and Research in San Francisco within 30 days after the results are final. Employers cannot force employees to work the new schedule immediately. The new schedule can be implemented within 30 days of the announcement of the final result of the vote. 6) Employers must make sure that their employees comply with the exact alternative schedules that were proposed and approved. The alternative workweek schedule cannot be changed, and deviating from an approved schedule may risk invalidating the entire alternative workweek altogether.
CAN THE ADOPTED ALTERNATIVE WORKWEEK SCHEDULE BE REPEALED?
Employees may repeal a duly adopted alternative workweek schedule by a two-thirds vote of the affected employees. Additionally, the employer must conduct a new secret ballot election to repeal the alternative schedule upon the petition of one-third of the affected employees. Also, an election must be held within 30 days of the petition except where the alternative workweek has been in place for less than a year. An interval of at least 12 months is required between adoption and repeal elections except in special circumstances. An employer can unilaterally rescind an alternative workweek schedule without an election after proper notice is provided to the affected work units.
RETALIATION AGAINST THE EMPLOYEE:
Although an employer is not permitted to intimidate or coerce employees regarding their vote, employees are permitted to state their opinions regarding the alternative workweek schedule. An employer may not retaliate or discriminate against the employees who express their opinion regarding the adoption or repeal of an alternative workweek schedule.
BENEFITS OF ALTERNATIVE WORK SCHEDULE:
Employers may reduce energy costs by having their businesses closed for additional days per week or may enjoy other benefits unique to their operations. Give employees extra days off and cut down their commuting costs while allowing more flexibility in their work schedule than is available under a traditional eight-hour/five-day workweek.
If Your Employer Is In Violation Of The Alternative Work Schedule Agreement
Call us FREE at 844-444-1400 for a FREE Consultation
Other Cities That We Service: Fontana, Rancho Cucamonga, Ontario, Victorville, Hesperia, Chino,
Los Angeles, Long Beach, Glendale, Pasadena, Inglewood, Santa Ana, Anaheim, Newport Beach, Irvine, City of Orange,
Huntington Beach, Garden Grove, Oceanside, Costa Mesa, San Diego, Chula Vista, El Cajon, Pomona, El Monte Downey,
West Covina, Orange County, Fullerton, Riverside, Moreno Valley, Corona, Murrieta, Temecula, Hemet, San Bernardino, Chino Hills