ACCRUED VACATION
Although, employer is not legally required to provide its employees with either paid or unpaid vacation time, however, if an employer does have an established policy to provide paid vacation, then there are some restrictions are placed on the employer as to how it fulfills its obligation to provide vacation pay to its employees.
California law considers earned vacation time as wages. Vacation time is earned, and the worker starts to have vested right in the earned vacation, as the worker performed his/her labor.
Example of how vacation is calculated: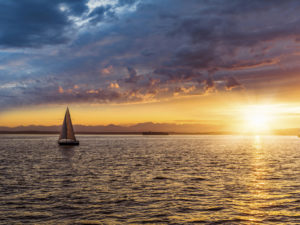 Your employer has a vacation policy to provide its employees 20 days vacation every year which starts at the first year anniversary. You pay rate is $15.00 per hour, and worked full time (40 hours a week). Your employer discharged you after working 18 months, and took only two vacation days during the second year. Your employer's policy provides that you will earn a proportionate share of your annual vacation entitlement for each week of a calendar year in which you either work at least one full day or receives at least one full days' pay during such week.
Thus, for example, if an employee is entitled to two weeks (10 work days) annual vacation, and works full-time, eight hours per day, 40 hours per week, in the above example for each week the employee works at least one full day, he or she will earn 1.538 hours of paid vacation, calculated as follows:
20 work days entitlement per year x 8 hours/day = 160 hours vacation entitlement per year
160 hours vacation entitlement per year ÷ 52 weeks per year = 3.076 hours of vacation earned per week
So, after 12 months of working you are not entitled to any vacation
After 18 months of employment you have earned (26 weeks X 3.076 = 80 hours) 10 days of vacation.
After 18 months of employment, and since you took two days vacation, you have 8 days of vacation.
The day your employer discharged you should include in you last paycheck the balance due for your vacation due. (80 hours earned, less 16 hour vacation has been taken 66 hours X 15 your pay rate = $990.00)
By the way your employer immediately has to pay you all your unpaid wages and vacation.
Probationary waiting period: Waiting a certain period of time at the beginning of the employee's employment where the employee has to wait specific period of time is valid and could be considered as a probationary or introductory period as long as it is not a phony policy.
Part-time and temporary: employer could excludes certain classes of employees, such as part-time, temporary, casual, probationary, etc., such a provision is valid, and the agreement will govern.
Use it or lose it policy: Such policy provision is not legal because it result on forfeiting an earned and vested right to the employee, however placing a cap on vacation pay accrual is allowed. Whereas a use it or lose it policy results in a forfeiture of accrued vacation pay, a cap simply places a limit on the amount of vacation that can accrue; that is, once a certain level or amount of accrued vacation is earned but not taken, no further vacation or vacation pay accrues until the balance falls below the cap.
Let Rawa Law Group Fight For Your Rights
Call us FREE at 844-444-1400 for a FREE Consultation
Other Cities That We Service: Fontana, Rancho Cucamonga, Ontario, Victorville, Hesperia, Chino,
Los Angeles, Long Beach, Glendale, Pasadena, Inglewood, Santa Ana, Anaheim, Newport Beach, Irvine, City of Orange,
Huntington Beach, Garden Grove, Oceanside, Costa Mesa, San Diego, Chula Vista, El Cajon, Pomona, El Monte Downey,
West Covina, Orange County, Fullerton, Riverside, Moreno Valley, Corona, Murrieta, Temecula, Hemet, San Bernardino, Chino Hills