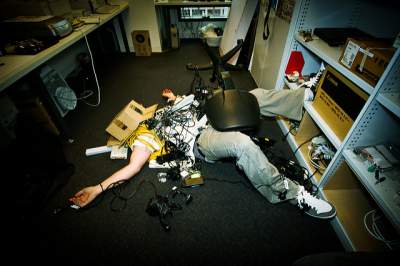 In Chino Hills, Ca, a wrongful death claim is allowed when one party's intentional, negligent, or reckless behavior leads to the death of someone else. In other words, a wrongful death claim is a personal injury claim in which the injured party cannot bring his or own claim any longer. Nevada has very specific wrongful death laws that define who may file a wrongful death claim and the time limit under which the claim must be filed. Here's what you should know about filing a wrongful death claim with the help of a personal injury attorney in California.
Who Can Make a Wrongful Death Claim?
In California, only specific people may bring a wrongful death claim:
Surviving spouse, children, or domestic partner
Parent of the deceased when there is no surviving spouse or child
Personal representative of the estate
Other people may file a civil wrongful death claim in California if they can prove they were dependent on the deceased when he or she died. As an example, a stepchild who relied on the deceased for support may be able to file a wrongful death lawsuit.
Types of Wrongful Death Damages
California law allows for two types of wrongful death damages: penalties and special damages. Special damages are the damages that were suffered by the deceased, surviving family, or the estate. Examples of common special damages awarded in California wrongful death claims include funeral expenses, medical expenses from the final injury or illness, property damage, lost wages and benefits along with wages the deceased would reasonably have earned if he or she had lived, loss of companionship, and loss of benefits to heirs.
Some wrongful death cases also result in punitive damages, which are not designed to compensate for an actual loss. Instead, punitive damages are designed to penalize especially negligent or reckless behavior that resulted in someone's death. Punitive damages are used by the court to send a message about the behavior involved. Only a small percentage of cases result in punitive damages.
Filing a Wrongful Death Lawsuit
If someone you love has been killed due to the reckless or negligent actions of another, you may be entitled to file a wrongful death lawsuit. In California, there is a strict statute of limitations on such claims. You must file your claim in court within 2 years from the date of the deceased person's death. A personal injury attorney can help you file a lawsuit to recover compensation for your loss. Contact Rawa Law Firm today for a free consultation with a wrongful death lawyer in California who will review your case and help you protect your rights and understand your legal options.